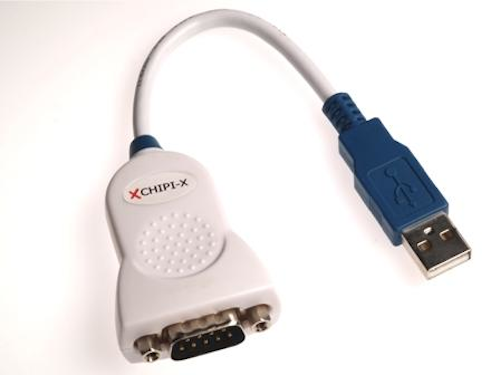 Future Technology Devices International (FTDI) recently introduced Chipi-X, a 10-cm USB-to-RS232 cable. FTDI describes it as a "full handshake UART (Universal Asynchronous Receiver/Transmitter) cable with a male DB9 connector."
The cable supports USB 2.0 full-speed operation. An integrated circuit (IC) handles the entire USB protocol, the manufacturer says, while its FT3243S transceiver IC deals with the RS232 level voltage conversion.
Stressing that the cable can be used in industrial environments, FTDI explains it safeguards against electrostatic discharge (ESD). FTDI founder and chief executive officer Fred Dart says the cable is an example of his company's "ability to not only produce leading-edge silicon, but also to provide it in a form that is easy to implement even in harsh-application scenarios."