Senko reduces fiber-optic connector boot length
SC Mini Boot shortens overall connector lengty by 30 percent.
Jan 24th, 2012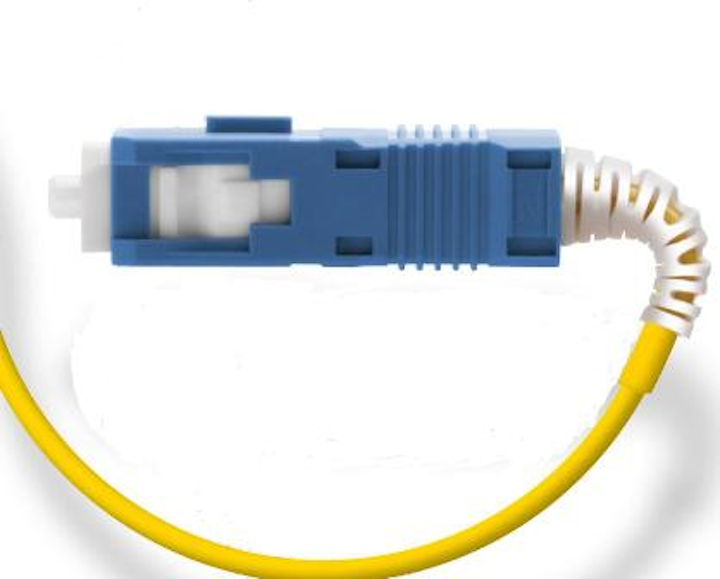 The SC Mini Boot from Senko Advanced Components reduces the overall length of a singlemode connector by 30 percent, the manufacturer says, while maintaining cable-support and bend-radius performance in comparison to a tradtional boot design. The shorter boot results in an overall connector length reduction from 58 to 40 mm, Senko says. Additionally, the connector is ideal for use with G657B (bend-insensitive) fiber and meets the criteria of GR-326 TWAL (Telcordia's standard Generic Requirements for Singlemode Optical Connectors and Jumper Assemblies), the company adds. Additionally, the singlemode SC connector is designed to meet the Verizon FOC TPR requirement for outside-plant application.
Premium singlemode and Premium Low Loss singlemode versions are available. Senko says that typical insertion loss is 0.05 dB for the Premium Low Loss version and 0.08 dB for the Premium UPC version.