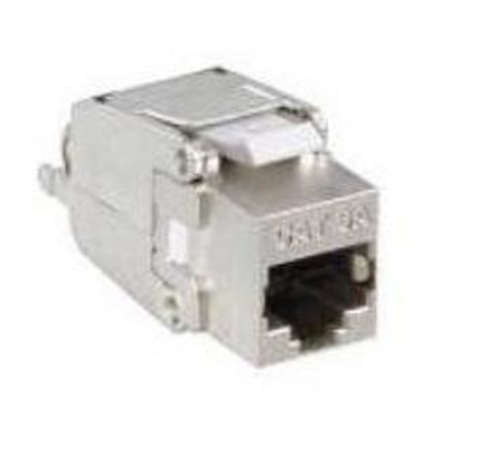 Leviton Network Solutions has made improvements to its shielded QuickPort eXtreme Category 6A connector, including a narrower design and increased margin for alien-crosstalk suppression.
Senior product manager Keith Kosanovich, RCDD, states, "This new high-density, high-performance connector increases Cat 6A performance margins and supports short links commonly found in data center applications, while allowing for up to six connectors to fit in a single-gang faceplate."
The connector is part of Leviton Network Solutions' complete Category 6A shielded system, which also includes patch cords and patch panels. It meets TIA-568-C.2 and ISO/IEC 11801 Class Ea performance for all internal and alien-crosstalk parameters up to 500 MHz, Leviton notes.