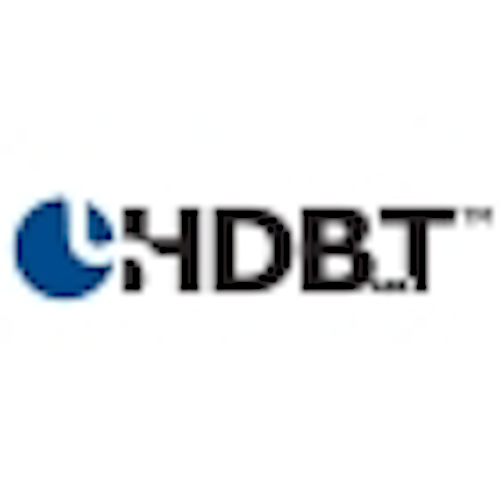 Leviton announced that it has joined the HDBaseT Alliance, providing HDBaseT-certification to its end-to-end IT/AV systems.

"The HDBaseT Alliance provides a much-needed standard for delivering HD digital video, audio, Ethernet, power and control signals over a single category cable," said Bill Lauby, senior product manager at Leviton Network Solutions. "Certified HDBaseT extension, coupled with certified IT category cable links, creates a fully qualified standards-based end-to-end solution that is guaranteed to work. In addition, HDBaseT-certified Leviton solutions give low-voltage contractors the audiovisual connectivity they need for commercial, education, healthcare and government installations."

The company notes that, as demand increases for ultra-HD and 4K video displays, HDBaseT network technology has emerged as an attractive solution, due to its flexibility, simplicity and standards-based performance assurance. The HDBaseT alliance helps manufacturers, low-voltage contractors, installers and end users take advantage of time-tested IT infrastructure to transmit uncompressed high definition multimedia in commercial applications.

A product or system with an HDBaseT logo indicates that it complies with HDBaseT standards and is interoperable with other certified products. As a member of the alliance, Leviton ensures customers that its HD video and audio products meet the demanding performance standards established by the alliance.

Benefits of HDBaseT technology, as noted by the company, include: transmission of uncompressed audio and video up to 10.2 Gbps, supporting Ultra HD, 2K, 4K and 3D video; use of category-rated cabling and standard RJ-45 connectors as part of a testable permanent link; support for 100Mbps Ethernet; power-over-HDBaseT (PoH) capability to allow power from either end of the HDBaseT link; support for HDCP (High-bandwidth Digital Content Protection); RS-232 and IR remote control signal channels for communication between devices.

Learn more about Leviton IT/AV systems at Leviton.com/ITAV. For more information about the HDBaseT Alliance, visit hdbaset.org.