Uniden, Apple jointly launch wireless DVR video surveillance system
The WDVR is the first Uniden product to be sold through the Apple Online Store.

Jul 31st, 2015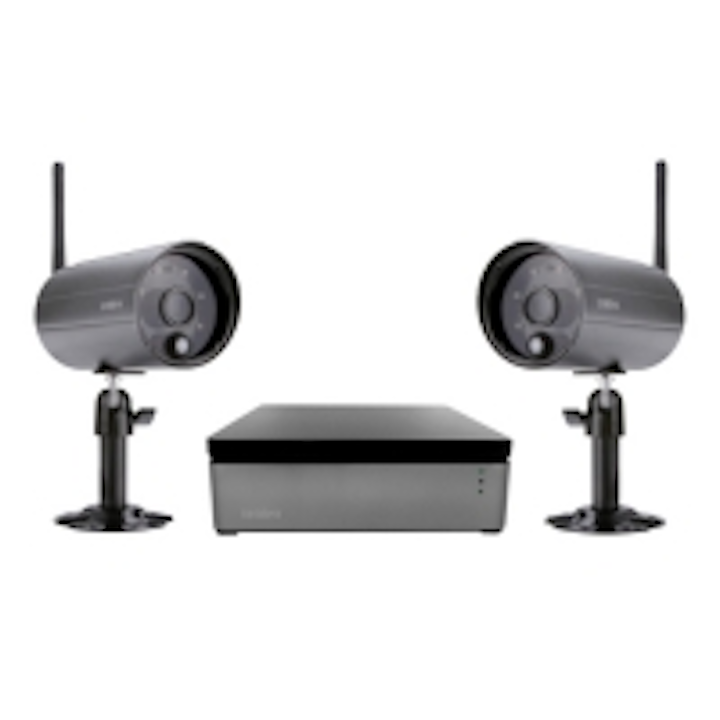 Uniden America Corp. has unveiled the Uniden Wireless DVR HDD (WDVR), a fully integrated wireless DVR video surveillance system designed specifically for DIY small business and homeowner applications. The Uniden WDVR launch also marks the first collaboration between Uniden and Apple, as it is the first Uniden product to be sold through the Apple Online Store.

Featuring two all-metal, IP66-rated outdoor, dual-motion-sensor cameras with built-in microphones, and a one terabyte hard drive system that holds 120+ days of video recording capacity, the WDVR delivers an unparalleled video surveillance experience, asserts Uniden, with wireless camera transmission for digital AV signals up to 500 feet, complete with LED night vision.

The WDVR sets a new benchmark in security, claims the company, as it is billed as the only wireless DVR video surveillance system that offers simple and fast setup with intelligent, state-of-the-art capabilities to monitor homes or businesses from the palm of users' hands. Users simply mount the wireless cameras, plug in the system, and download the free app to view live video within minutes.
How law enforcement can leverage wireless video surveillance
Users download the free Uniden WDVR mobile app from either the Apple App Store or Google Play Store to activate and watch live video, review footage, and receive customized alerts while on the go. The app gives users: live viewing of the system's four camera channels, with the option to view all channels simultaneously in quad-view or one-at-a-time in full-screen mode; full control of system settings, including recording parameters and video resolution and quality; and the option to receive push notifications and email alerts of motion detection events.

Other key features of the WDVR system include: VGA-quality video recording and streaming; passive infrared dual motion sensors; built-in microphones for audio reception; and enterprise-grade security with 256-bit AES and SSL encryption. App compatibility includes Apple iOS 6.0 and OS X 10.8, as well as Android 4.0.

The Uniden WDVR is available for sale through the Apple Online Store for $499, or via the Uniden website at www.UnidenWDVR.com.