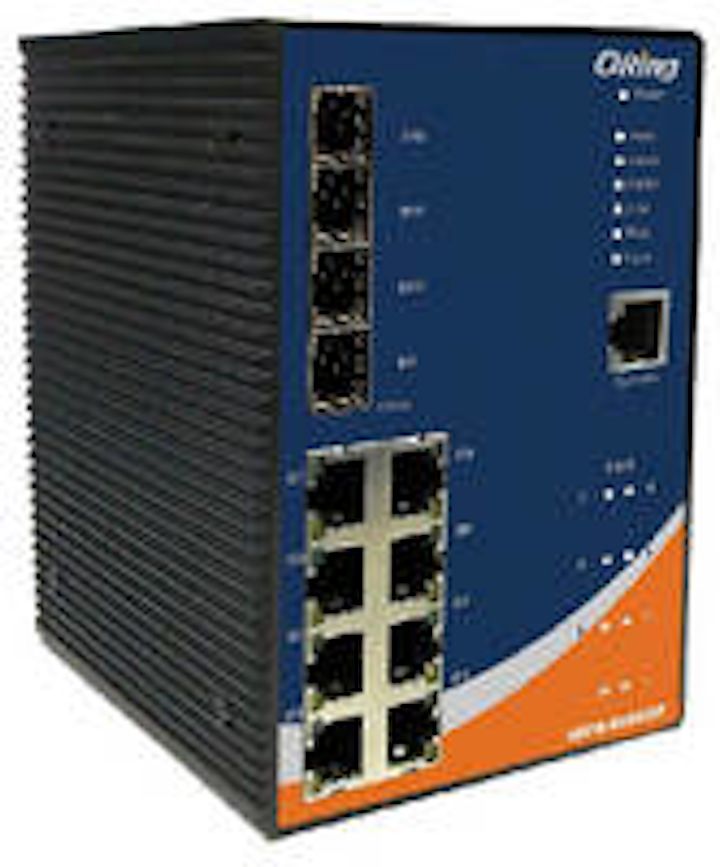 ORing Industrial Networking has released two managed Gigabit Ethernet switches designed to fully meet the critical requirements of the surveillance networking industry. As noted by the company, nowadays, surveillance networking is widely implemented in different industry spheres such as security, fire prevention, automation monitoring, rolling stock, city surveillance, etc. Therefore, having a surveillance system with a stable networking foundation, as well as powerful network management utilities and high-resolution surveillance capability, has become of paramount concern for most proprietors.

See also: Data center fuel cells and fire prevention

The IGPS-9084GP is a Managed PoE Ethernet switch designed for high-resolution data transmission. The IGPS-9084GP houses (8) 10/100/100Base-T(X) Ethernet ports compliant with 802.3af and 802.3at PoE specs, and (4) 100/1000Base-X SFP ports. Each of the PoE ports supports up to 30W, under the working condition of 8 ports (total for 240 watts). The IGPS-9084GP supports stable operation in working temperatures from -40~70°C, and is specially designed for the applications including outdoor IP surveillance, PTZ cameras, dome cameras, high-efficient wireless APs and IP phones.

The IGS-9812GP is a managed Ethernet switch that comes with 8 Gigabit Ethernet ports and 12 fiber ports. For differing requirements of distance and transmission speed, the unit's SFP capability offers two options: 100Base-X and 1000Base-X, which can be suitable for different working conditions.

The IGPS-9084GP and IGS-9812GP both support the IPv6 communication protocol, as well as SSH and SSL secure functions, and can manage the network equipment through CLI, Telent or Web interfaces. Both are compliant with the IEEE 802.3az Energy-Efficient Ethernet standard, which can automatically detect network streams and regulate the power output, allowing less power consumption during periods of low data activity. More information is available at www.oring-networking.com.