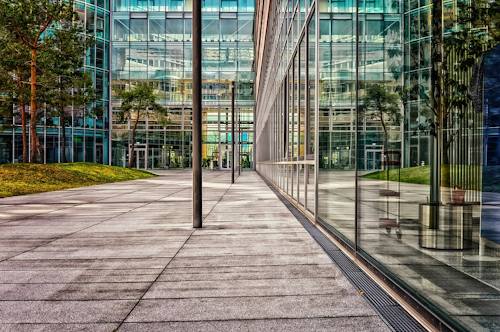 Pixabay
The Telecommunications Industry Association (TIA) together with UL, the leading global safety science organization, have announced a collaboration in conjunction with the upcoming Realcomm – IBcon 2019 conference taking place June 13-14 at the Music City Center in Nashville. Realcomm 2019 is the leading conference focused on technology, innovation and automation for the commercial and corporate real estate and facilities industries.
TIA and UL's collaboration includes conference speaker appearances and a joint exhibit booth that showcase the two organizations' efforts to accelerate development, create new insights and advance the smart buildings market through expertise, standards, advisory, policy and programs. Per a statement from the organizations, "Together, TIA and UL are laying the groundwork for an industry-wide standard that will foster a common framework to enable better connectivity, safety and reliability across smart buildings projects."
"Smart buildings have the potential to dramatically transform our society, improving the safety, efficiency and quality of experience for residents, tenants, employees and all who interact with the buildings," says Harry Smeenk, TIA senior vice president of technology programs. "Leading real estate and information and communication technology industry experts must join forces to develop the smart buildings of the future. Together TIA and UL are at the forefront of sharing and developing insights on commercial and technical smart buildings standards at the global level."
The collaboration at Realcomm – IBcon continues the ongoing TIA and UL partnership to accelerate the development of common framework for smart buildings. Earlier this year, the two organizations signed an agreement to share commercial, technical and standardization insights to further their work in the smart building's ecosystem. TIA and UL say they are also focusing on benchmarking, measurements, assessments, certification and registration in the areas of connectivity, interoperability, safety, security – both cyber and physical, resiliency and sustainability for buildings.
"Around the world, we are seeing more cities commit to developing smarter infrastructure and smart buildings are a key component of their respective visions," comments Weifang Zhou, president of UL's connected technologies business unit. "This collaboration with TIA presents an opportunity to help advance societal well-being by helping to bring visibility to the value inherent in smart buildings and, ultimately, smart cities."
Representatives from both TIA and UL will take part in programs throughout the conference. TIA's Limor Schafman, senior director, smart buildings program, will moderate a panel, "A High Priority – Improving Cellular and Radio Coverage Inside Buildings for Public Safety,"  from 1:30 – 2:30 p.m., on Fri., June 14, in the conference center's Room 205A. 
From UL, Rachna Stegall, vice president, ecosystems, will be a featured panelist for the discussion, "At the Forefront – Insights from our Industry's Cybersecurity Thought Leaders," at 10:45 a.m. one Fri., June 14. Also from UL, Bruce Bailey, program manager, smart buildings, will be part of a panel discussion, "Transforming Commercial Environments – Key Insights from the First Annual State of the Smart Buildings Market Study," at 5 p.m. on Thurs., June 13, in the conference center's Room 209A.
Conference attendees can learn more about TIA's smart buildings program and industry collaborations by visiting TIA and UL's booth #1839 in the 5G and Wireless Pavilion at Realcomm – IBcon 2019.
To learn more visit UL.com and tiaonline.org.