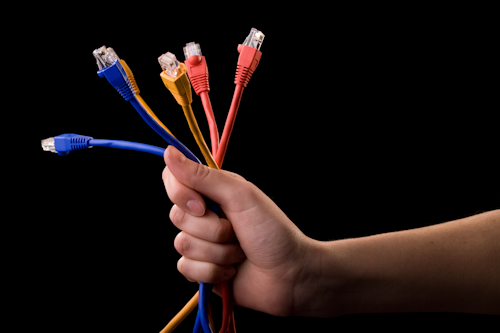 The Telecommunication Industry Association (TIA) TR-42.1 engineering committee on premises telecommunications infrastructure recently issued a call for interest as it plans to update the document that provides guidance on cabling for wireless access points. TSB-162-B will be titled Telecommunications Cabling Guidelines for Wireless Access Points.
"This document will provide guidelines on the topology, design, installation and testing of telecommunications cabling infrastructure in compliance with ANSI/TIA-568.0-D Generic Telecommunications Cabling for Customer Premises, and ANSI/TIA-569-E Telecommunications Pathways and Spaces for supporting wireless local area networks (WLANs)," the TIA said when announcing the call for interest.
"TSB-162-B describes the cabling between LAN equipment and wireless access points including pathways and spaces to support the cabling and wireless access point," the association continued. "The project will update references and allow other revisions by ballot comment."
The TIA pointed out that stakeholders in this process can include, but are not limited to, installers, building owners, wireless designers, contractors, and designers. TR-42.1 is actively seeking participation in this project from the user and general interest communities.
You can visit the TR-42 committee page here.