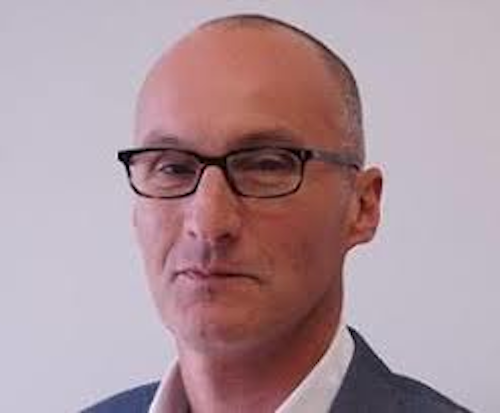 caba.org
The Continental Automated Buildings Association (CABA) has announced the appointment of Andrew Wale, vice president of product marketing, building control systems at Legrand, North & Central America, to the CABA board of directors. The appointment comes in tandem with Legrand's status as a global innovation leader in in power, light, and data technologies for homes, workplaces, and data centers.
CABA is an international not-for-profit industry association dedicated to the advancement of connected home and intelligent building technologies. The organization is supported by an international membership of over 380 organizations involved in the design, manufacture, installation and retailing of products relating to integrated home and building technology. Public organizations, including utilities and government organizations are also members. CABA's mandate includes providing its members with networking and market research opportunities. CABA also encourages the development of industry standards and protocols, and leads cross-industry initiatives.
"I heartily welcome Andrew Wale to the CABA board of directors," commented Ronald J. Zimmer, CABA president and CEO. "He has unmatched experience in the lighting and lighting controls market, and he brings a wealth of insights about the current state and future development of the building controls sector. CABA is very fortunate indeed to have him as a board member."
RELATED:  Legrand moves to expand strategic IoT alliances
Now in his twelfth year with Legrand, Wale is primarily responsible for the development and marketing of a broad portfolio of lighting control and automation systems and products. His responsibilities are focused on Legrand's Wattstopper product line, a brand that provides leading-edge IoT-centric lighting control solutions for the healthcare, commercial office, and education sectors in the C&I buildings markets. He has worked in lighting and lighting controls for both residential and commercial building markets for more than 20 years. A proven resource and advocate for the industry, he has served on the CABA board previously as a representative of Legrand.
"CABA's work is closely aligned with Legrand's intention of supporting the evolution of electrical and digital infrastructure in today's high-performance buildings and I am pleased to join the CABA board to advance the connected homes and intelligent building sector," said Wale. "I look forward to working with the board and broader membership to progress our common industry interests."
More information is available at www.CABA.org and www.legrand.us.