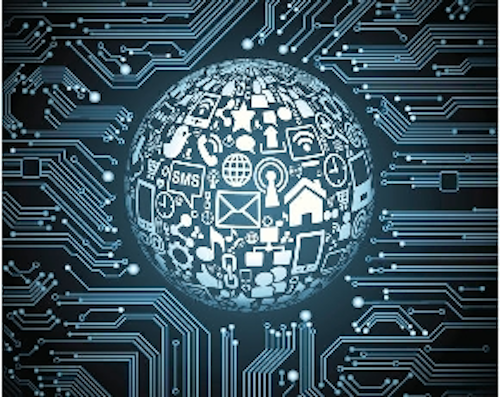 Following its recent Internet of Things roundtable in Washington, DC, the Telecommunications Industry Association (TIA) has released a new white paper entitled, Realizing the Potential of the Internet of Things: Recommendations to Policy Makers.

During the roundtable event, executives from Dell, Panasonic, the Industrial Internet Consortium, and ILS Technology/Telit, along with Internet of Things (IoT) Congressional Caucus Co-Chair Suzan DelBene (D-WA), discussed the business and policy changes that must take place in order for the Internet of Things to reach its full potential. TIA asserts that many of the issues addressed at the roundtable, including "the need to make certain government actions don't hinder IoT innovation," are echoed in the recommendations outlined in the white paper.

"Policy has not always been good about keeping up with technology, so we have a lot of places where we need to do more work to make sure that policy reflects the way that the world works today," said Rep. DelBene at the TIA event.

Stephen J. Mellor, chief technical officer at the Industrial Internet Consortium, added, "The Internet of Things means we can be predictive – the idea that you can gather a lot of data, analyze it over a time and not just predict the behavior of a single airplane engine or a single machine, but rather gather data over fleets, and therefore predict their performance and get reasonable improvements on efficiency -- even just 1% improvement saves $30 billion dollars in the aviation industry. There are lots of things we can do that are not at all complicated if we just have the data."

The white paper offers a framework for policymakers to craft forward-looking laws and regulations that keep pace with innovation. Recommendations outlined in the report include:

-- Adhere to competition and technology neutrality principles;

-- Encourage and leverage voluntary, open, and consensus-based standards;

-- Employ regulatory approval approaches that are globally harmonized, transparent, and streamlined;

-- Utilize a spectrum policy that maximizes a continuity of connectivity;

-- Promote efforts to modernize wired media for IoT applications;

-- Utilize a voluntary, flexible, and collaborative approach to data security based on international standards;

-- Ensure flexibility and feasibility in addressing data privacy.
In announcing the white paper, TIA CEO Scott Belcher said, "IoT is an immense opportunity to improve lives and communities around the globe, and to drive real economic growth here at home. By ensuring that policymakers pursue a path forward that is collaborative and pro-innovation, these social and economic benefits can materialize rapidly."
View/Download the TIA's new Internet of Things policy white paper.