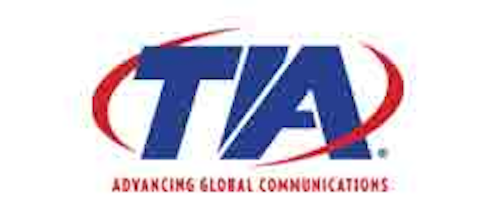 The Telecommunications Industry Association (TIA), the organization representing the manufacturers and suppliers of high-tech communications networks, announced that it has hired April Ward as director of communications and public affairs. In this new role, Ward will manage all external communications efforts for TIA and be the main point of contact for reporters.

Ward brings 10 years of experience working in communications and public relations, including for both the U.S. Congress and the Ohio General Assembly. She most recently served as the Deputy Communications Director for the U.S. House Committee on Homeland Security, where she was a spokesperson for Chairman Michael McCaul and the committee. Ward helped developed communication strategy and managed the messaging on a wide range of policy issues including cybersecurity and emergency communications. She also served as the digital director and press secretary for the committee under Chairman Peter King.

Prior to Congress, Ward worked in policy and public relations at the Ohio House of Representatives and in production at a local television station in Columbus, Ohio. She holds a Masters of Public Policy from George Washington University and a Bachelor of Arts in Broadcasting and Political Science from Otterbein University in Westerville, Ohio.

"April brings invaluable experience communicating complex issues while working in senior roles on Capitol Hill," said TIA CEO Scott Belcher. "She is well respected by the media and will be an important part of our diverse and experienced team as we advocate for our members and shape the future of high-tech communications. The addition of April is another step in our ongoing effort to expand TIA's voice in policy and industry debates and to make sure the unseen network never goes unheard."

In addition to Ward, TIA recently announced the addition of three new executives: James Reid as Senior Vice President for Government Affairs, Franklin Flint as Chief Technology Officer (CTO), and Patty Higginbotham as General Counsel and Senior Vice President. TIA says the new management structure follows the appointment of Scott Belcher as Chief Executive Officer (CEO) in November 2014, and is part of a strategic effort to better align the organization with the public policy, technology, business and standards needs of the rapidly shifting information and communications technology industry.