Pulse Electronics adds HDBaseT transformers
New silicon provides isolation and common mode noise reduction for HDBaseT applications.
Dec 11th, 2014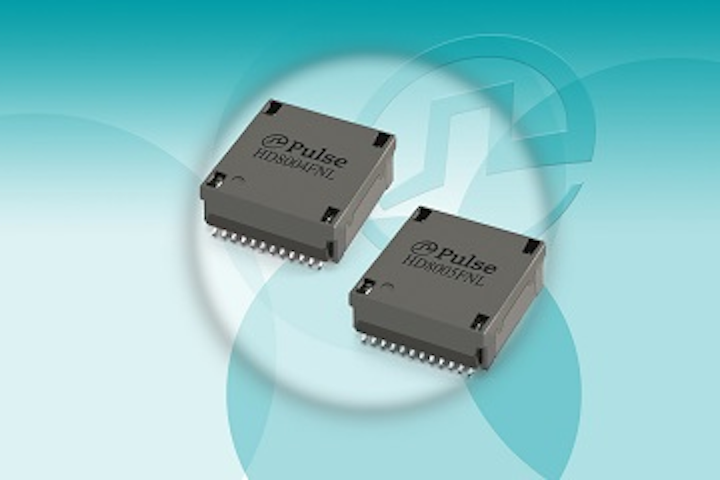 Pulse Electronics has introduced its new HDBaseT transformers, which provide common mode noise reduction for improved EMI performance and isolation for power over HDBaseT (PoH) applications.
Pulse Electronics' HD8004FNL and HD8005FNL transformers are qualified for Valens chipsets VS100/010/020/202. The transformers are RoHS-compliant and meet IEEE 802.3af standards. They come in a 13.72 x 14.99 x 5.72-mm, 24-pin SMT package and are available in trays or tape and reel.

"HDBaseT technology is a breakthrough for uncompressed HD video transmission," says Muhammad Khan, product manager, Pulse Electronics. "Pulse transformers are an integral part for clear signal transmission, especially when teamed with a Valens chipset."

Pulse Electronics is a member of the HDBaseT Alliance. HDBaseT technology enables the 5Play feature set, which includes ultra high definition 4K video, audio, 100BaseT Ethernet, various control signals, and up to 100W of power, on a single 100m/328ft Cat 5e/6 Ethernet cable.