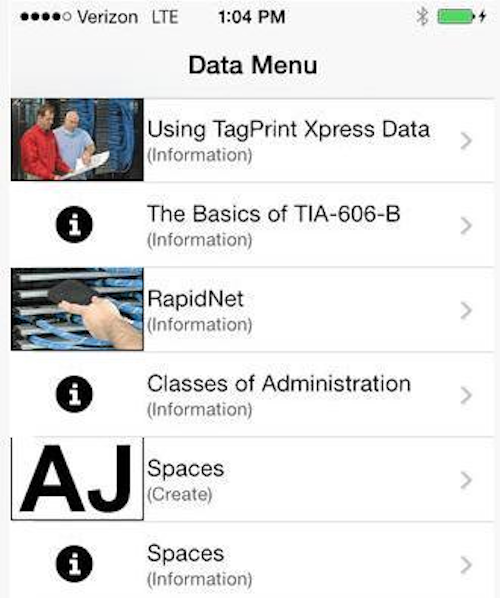 HellermannTyton recently introduced TagPrint Xpress Data, a mobile app that serves as a reference guide for ANSI/TIA-606-B, and also as a labeling tool designed specifically for data centers. "The app provides an easy guide through the TIA-606-B labeling administration standard for telecommunications infrastructure and allows for ultra-efficient wireless printing of required labels," HellermannTyton explained when unveiling the app.
The company further explained, "Any label formats currently used in a data center, or any TIA-606-B-compliant labels, can be printed using the app. The Data menu shows all typical labeling applications found in the data center. A tap on the application photo takes the user to the "Create" screen, which allows the user to enter text or serial numbers in the Text Field. The most common formats are pre-saved as Presets, so the user only needs to type in the text, confirm the quantity to print and then print the required labels.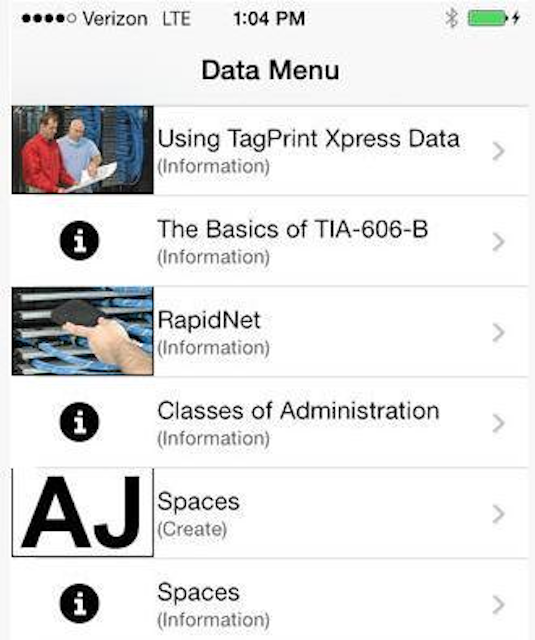 "All standard HellermannTyton patch panels are preconfigured for easy selection and printing. Designed for use with HellermannTyton thermal-transfer printers, the app turns a mobile device into a wireless mobile print command center, eliminating the need for a laptop or desktop computer.
"The 606-B Code standard reference tool explains the principles of the standard by application. TagPrint Xpress Data allows the user to search for labels by application (e.g. patch panels, cable labels, rack labels). The detailed TIA-606-B references help explain how to use the TIA-606-B standard, and also allows existing label formats to be printed on demand."
The app can be downloaded for free from the App Store or Google Play.