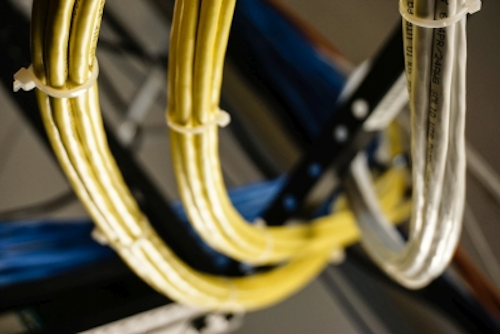 Through the IEEE Get program, the Institute of Electrical and Electronics Engineers has made IEEE 802.3bq, the standard for 2.5GBase-T and 5GBase-T, available for free download. The standard's official title is IEEE 802.3bz – 2016: IEEE Standard for Ethernet Amendment 7: Media Access Control Parameters, Physical Layers, and Management Parameters for 2.5 Gb/s and 5 Gb/s Operation, Types 2.5GBASE-T and 5GBASE-T.
On its website, the institute describes IEEE Get. "This program grants public access to view and download current individual standards at no charge," the IEEE explains. "IEEE 802 standards are included in the program after they have been published in PDF for a period of six months. To download these documents, you must first agree to our Terms of Use." The free download opportunity is provided by the IEEE Standards Association, industry, and government support, IEEE adds.
Superseded and withdrawn standards or in printed book and CD-ROM format can also be purchased from IEEE along with drafts of standards, the institute also notes.
The 2.5/5GBase-T standard is one of several 802.3 standards now available for free download. Others include 802.3bq (25/40GBase-T), 802.3bp (1-Gbit over a single twisted pair), and 802.3by (optical 25-Gbit/sec).
You can review and download 802.3 standards, via the IEEE Get program, here.