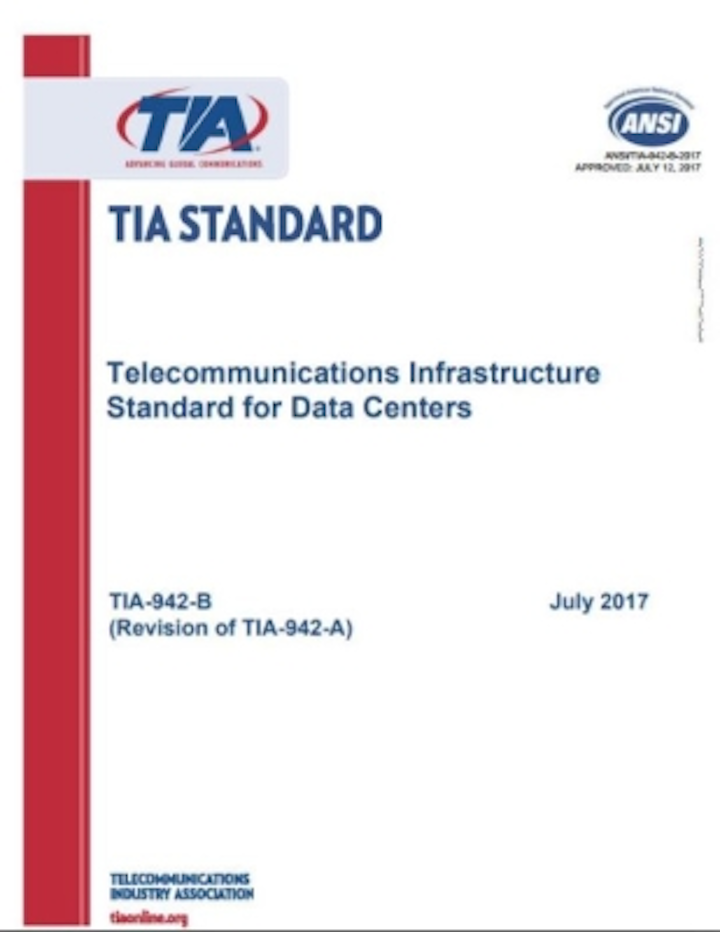 The Telecommunications Industry Association (TIA) will give away a copy of its ANSI/TIA-942-B Data Center Standard to one attendee of the data center workshop it is hosting next week. Optimizing Data Center Performance Workshop will be held at the TIA's headquarters in Arlington, VA October 16 and 17. Via a drawing, the TIA will select one attendee to receive a copy of the 942-B standard. IHS sells the 942-B standard for $521. Attendees of the TIA's workshop also will earn 6 continuing education credits from BICSI.
"The two-day program will tackle issues that affect data center operations as well as optimizing current and future performance," the TIA said. "The workshop will provide professionals with the insights and takeaways they need to act today and plan for tomorrow, whether working with enterprises, service providers or government agencies."
On October 16, attendees will tour Equinix's data center facility in Loudon County, Virginia. October 17 will include sessions from 9:00 a.m. to 5:00 p.m. EDT. "To help the industry navigate the changing landscape, the TIA event will offer an interactive and intensive look at data center technology, tools and trends," the TIA said. "Panel discussions such as 'What We Can Learn From Hyperscale Data Centers' and 'How Edge Computing Impacts Data Center Infrastructure' will include experts from CommScope, Fluke Networks, KPGCo, JSI Capital, Nexans Data Center Solutions, Sumitomo Electric Lightwave, and more."
TIA's chief executive officer Wes Johnston commented, "TIA recognizes the instrumental role of data centers in meeting the world's insatiable demand for more connectivity. To support those who design, build and operate data centers, we're excited to bring together industry leaders to share their knowledge, explore standards and technology solutions, and examine ways of keeping up with the rapid pace of change. Participants will learn about new trends and best practices, and will get a clear look at the latest technology and services for optimizing data center performance now and into the future."
You can find the workshop's full agenda here. You can register to attend the workshop here.