A/B switch system for 10/100Base-T
Chassis houses up to eight switch modules of varying functions.
Jun 10th, 2011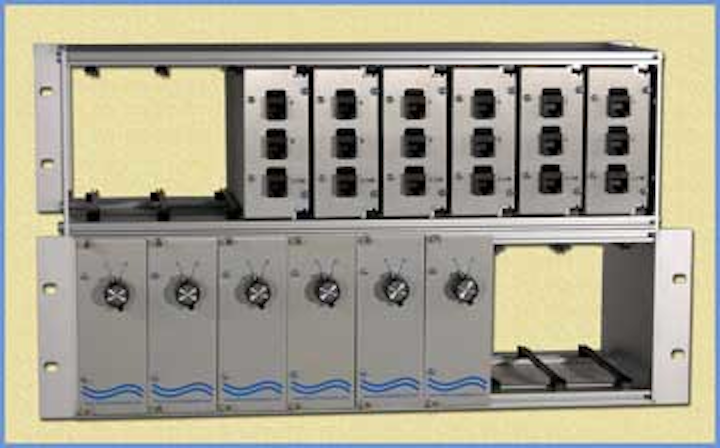 The Model 9067 RJ45 10/100Base-T A/B Switch System from Electro Standards Laboratories (ESL) lets the user switch a device connected to the common port between devices connected to ports A or B. ESL explains that up to eight of the switch modules can be housed in one Model 9025 rack chassis.
The A/B switch is manually operated from the front panel and when it is, all eight pins of the RJ45 interface are switched. ESL explains that fact makes the product appropriate for switching any RJ45-interface device. The switch is rated for 10/100Base-T networks with up to Category 5 cabling. ESL points out the system's anodized aluminum packaging provides shielding from EMI and RFI.