Scope integrates with OTDRs for danger-free fiber inspection
The NOYES DFS1 Digital FiberScope captures images then, via USB, shares them with OTDRS and other certification testers to eliminate the potential for eye damage from active fiber.
May 20th, 2011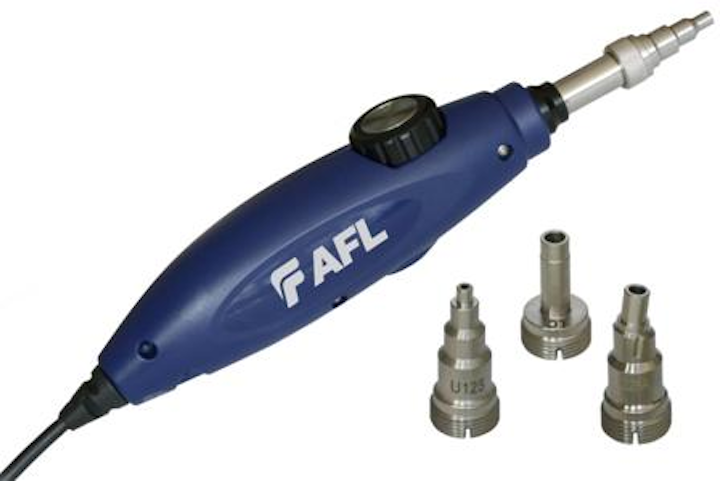 The NOYES brand DFS1 Digital fiberScope from AFL can be used to inspect optical connector and bulkhead adapters and share the images with other fiber-test products. AFL explains that the scope's USB port enables it to deliver magnified images to a number of the company's OTDRs and certification testers. When that happens, the OTDR or certification tester's software captures and stores the images. This type of electronic video inspection eliminates the danger of eye damage from active fibers, the company notes.
A number of adapters are available for the DFS1. Bulkhead adapter tips come in various lengths and a 60-degree-angle version for accessing tight spaces. Connector adapter styles include PC, UPC and APC polishes in 1.25- and 2.5-mm diameters, in addition to other diameters.
Three kits are available: one with either PC/UPC adapters, one with APC adapters and one without adapters. Each kit includes a soft carrying case, storage box for adapter tips, reference guide and the software update for a number of AFL's OTDRs.