Power over Ethernet plugfest planned
The University of New Hampshire Interoperability Lab is collaborating with the Ethernet Alliance to distinguish IEEE 802.3-based Power over Ethernet devices from non-standard PoE products.
Dec 3rd, 2014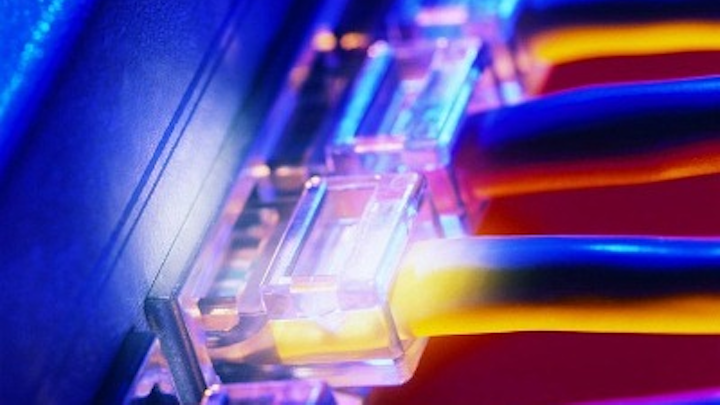 The University of New Hampshire Interoperability Lab (UNH-IOL) recently announced some of the steps it will take in 2015, within several of its consortia and collaborative testing programs, to prepare the networking industry for innovations in Ethernet technology. Among the planned activities is a Power over Ethernet (PoE) plugfest the lab will carry out in collaboration with the Ethernet Alliance. The plugfest will be "focused on IEEE 802.3af and 802.3at standards relevant to IP cameras, wireless access points, automation, and other applications," UNH-IOL said. "The Power over Ethernet plugfest will test participants' devices to the respective IEEE 802.3 PoE specifications, which distinguishes IEEE 802.3-based devices from other non-standards-based PoE solutions."
The Ethernet Alliance took the stance recently that the industry could benefit from a PoE Logo program, and the plugfest that will be carried out by the UNH-IOL PoE Consortium will be one step toward establishing such a program. In commentary we published earlier this year, Ethernet Alliance consulting member Steven B. Carlson explained that the term "Power over Ethernet"—though often used to describe 802.3af and 802.3at technology—never has been trademarked by the IEEE or any other party. So it is not necessary for a power-injector product to meet the specifications of either standard in order to use the term "Power over Ethernet" or "PoE." In his commentary, Carlson explained, "Unfortunately, the success of PoE led to products that took shortcuts with the standard, or simply ignored it. Most of these products … came from companies that were not in the networking business, or 'no-name' or 'white-box' producers. It's too bad that the IEEE didn't trademark 'Power over Ethernet.' It might have saved a lot of trouble. … Certification and a logo program could bring this era of frustration and confusion under control. Even at the consumer level, the word will spread via online comment sections and reviews that buying PoE-logoed equipment is a guarantee that it will work together with no hassle."
Commenting on the upcoming PoE plugfest and other network-test activities at the lab, its senior manager for Ethernet technologies, Jeff Lapak (pictured), said, "Interoperability has been a defining feature of Ethernet since its start 41 years ago. From our first testing of Ethernet technology in 1988 to our current work in 40G/100G, PoE, automotive and other areas of Ethernet, member companies have turned to us for reliable interoperability results to build consumer confidence and support their go-to-market strategies."
You can find more information on UNH-IOL here.
You can read Steven Carlson's article, "Why the industry needs a PoE Logo Program," here.