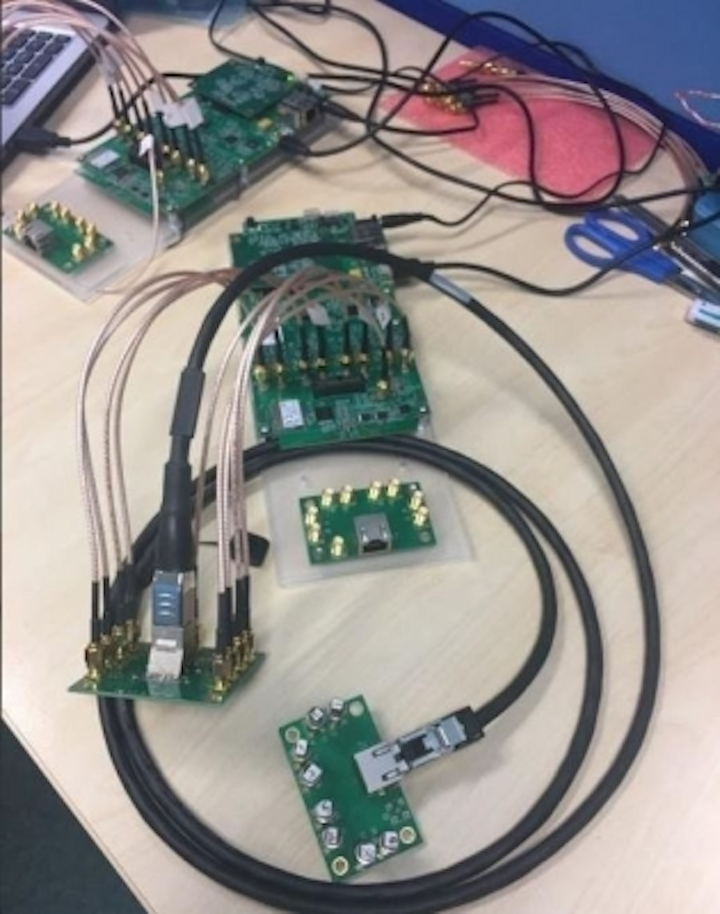 AEM Holdings, a Singapore-based provider of equipment-system solutions and manufacturing services, recently acquired InspiRain Technologies, also based in Singapore, for S$3.6 million. InspiRain researches, develops, and produces test solutions for communications systems. It offers the Mixed Mode Multi-port Vector Network Analyzer (pictured).
Harshang Pandya, a principal with InspiRain, has engineered copper-cabling test capabilities including alien-crosstalk and Category 8. Pandya recently authored the Cabling Installation & Maintenance article "The broadening structure of copper cabling systems," in which he observes the growing number of environments in which copper cabling is being deployed.
Related articles:
The road to 40GBase-T in data center networks (September 2013)
Rethinking field testing for alien crosstalk (February 2006)
Testing the testers that will test Category 8 (January 2014)
When announcing the acquisition, AEM commented the deal provides it with several strategic growth synergies, including that "InspiRain's test products are innovative and address large potential global markets that are immediately adjacent to AEM's core handling market. With its global sales and service infrastructure, AEM aims to help InspiRain accelerate distribution and commercial traction for its products." Additionally, AEM boasted, "InspiRain's engineering team possesses world-class technical capabilities and deep experience in creating test solutions for global industrial customers. AEM intends to leverage these capabilities to expanding its existing products and customer portfolio in the semiconductor and industrials industry going forward."
AEM executives said the company will continue to explore acquisition opportunities.