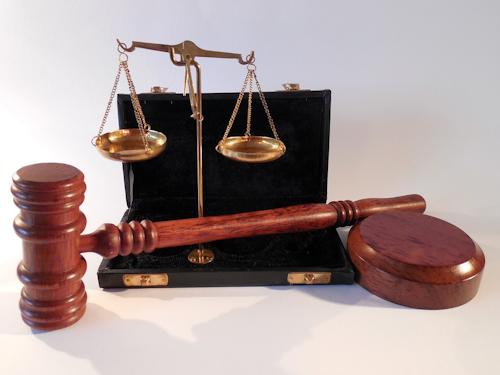 Pixabay
On June 19, Dali Wireless, a specialist in digital radio distribution systems and digital pre-distortion technology, received what the company termed "a momentous decision" from the United States District Court for the Northern District of Texas in Dallas, TX. CommScope Technologies filed lawsuit No. 3:16-cv-00477 with the US District Court in February 2016, but the jury unanimously sided with Dali Wireless on several case-critical issues, resulting in a favorable decision for Dali Wireless.
The Dallas jury determined that CommScope infringed both Dali Wireless' patents-in-suit (U.S. Patent Nos. 9,031,521 and 9,531,473) and awarded $9 million in damages to Dali Wireless. In the same lawsuit, the jury also determined that Dali Wireless infringed CommScope's patents, which will soon expire, and awarded CommScope a nominal $1.98 million. Dali had also earlier asserted U.S. Patent No. 8,149,950 in this litigation, but the parties settled that claim when Texas Instruments—CommScope's supplier on the relevant chip—entered into an agreement with Dali to license the '950 patent.
Dr. Albert Lee, CEO of Dali Wireless, stated, "Dali's commitment to innovation has resulted in over 450 patents and pending patents which are critically important to enabling 4G, 5G and virtual Radio Access Network (vRAN). The difference in the awards underscores the importance of Dali Wireless' innovative technology over CommScope's older technology. Dali Wireless is very pleased by the decision."
Dali has also recently filed another lawsuit (1:19-cv-00952-MN) against CommScope in U.S. District Court for the District of Delaware to enforce other patents (U.S. Patent Nos. 8,682,338; 9,847,816; 10,045,314; and 10,080,178) that cover Dali Wireless' next-generation technology in wireless distribution systems. Dali Wireless is seeking damages and an injunction to stop manufacturing, sale, and distribution of CommScope OneCell and ION-E products, which are also marketed as the "Era C-RAN antenna system." The Delaware case is still pending.
Dr. Lee noted, "Dali invests heavily in innovation and is committed to aggressively protecting our intellectual property worldwide. The jury agreed with Dali. It is rewarding to see our strong and well-crafted patents standing up in a court of law, especially against a multinational market leader like CommScope."
Dali Wireless was represented by Cris Leffler, Stefan Szpajda, Madeline Hepler, Ryan Meyer, David Tseng, and Sherri Stucki of Dorsey & Whitney, as well as Mark Strachan and Dick Sayles of Bradley Arant Boult Cummings.
The case is CommScope Technologies LLC v Dali Wireless, Inc. No. 3:16-cv-477, in the U.S. District Court for the Northern District of Texas (Dallas Division), Chief Judge Barbara Lynn presiding.
For CommScope's part in the matter, in a press release dated June 20 entitled "Favorable Ruling Upholds CommScope Digital DAS Patents," the company says that:
"CommScope received notification that it won a jury verdict upholding CommScope's patents relating to digital distributed antenna systems (DAS). The ruling against Dali Wireless confirms the value and strength of CommScope's digital DAS patent portfolio.  
The Northern District of Texas jury found that Dali willfully infringed each of the five asserted CommScope patents (U.S. patent No. 7,848,747; U.S. patent No. 7,639,982; U.S. patent No. 8,326,218; U.S. patent No. 8,577,286; U.S. patent No. 9,332,402), finding that both Dali's t-Series and Matrix products infringe each of CommScope's five patents.  
CommScope expects the court will enter an injunction barring Dali from selling the t-Series and Matrix products in the United States. Further, due to the jury's finding that Dali willfully infringed each of CommScope's five patents, CommScope will request treble damages and an award of its fees associated with bringing the action.  
"The favorable ruling for our DAS patents is a win for CommScope and our customers," said Matt Melester, senior vice president, Office of the CTO for CommScope. "We will continue to protect and defend CommScope's intellectual property while delivering innovative products and solutions to help our customers succeed in their markets." 
The jury also found that CommScope infringed two Dali patents. One of the patents related to a CommScope product that is discontinued and the other patent is currently in Inter Partes Review. The Patent Trial and Appeal Board (PTAB) has already indicated in a preliminary ruling that the claims are likely to be found invalid. None of the infringement was found to be willful and CommScope believes that there are outstanding legal issues that will bar Dali from any recovery of damages in this case. A final decision from the PTAB is expected in August."