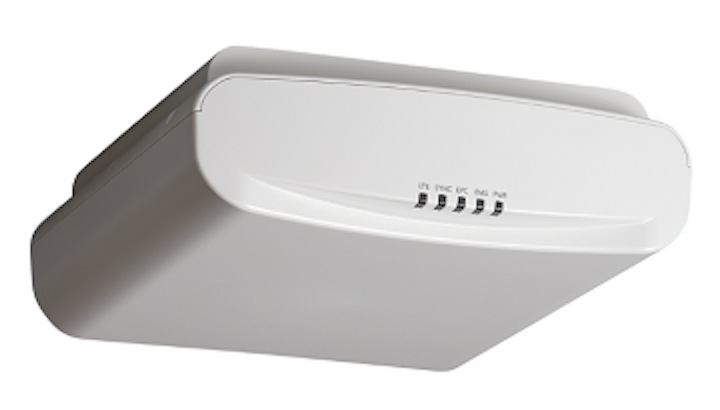 commscope.com
CommScope's Ruckus Citizens Broadband Radio Service (CBRS) portfolio and Attabotics' 3D robotic supply chain automation system were recently demonstrated as part of Microsoft Azure's capabilities for private LTE networks during the Microsoft Ignite conference (Nov 4-8), that company's annual gathering for technology leaders and practitioners.
"We are proud that the Ruckus CBRS LTE portfolio was part of this innovative Microsoft demo at Ignite 2019," commented Joel Lindholm, vice president of CBRS Business at CommScope. "Using the end-to-end encryption of the LTE network, enterprise customers can feel comfortable with the secure nature of this new network. This demonstration highlights how private networks can be used by enterprise customers for automated applications such as Attabotics."
CommScope says its Ruckus CBRS portfolio enables enterprises to easily deploy private LTE networks to support innovative Internet of Things (IoT) applications using wireless spectrum recently made available by the United States Federal Communications Commission (FCC).
CommScope notes its Ruckus CBRS portfolio uses separate dedicated spectrum from licensed cellular and Wi-Fi, "thus providing cellular-like reliability, mobility, security and quality of service, but with the simplicity of Wi-Fi."
Designed with enterprise IT operations in mind, the platform greatly simplifies the management and deployment of a cellular network, contends CommScope. "Now, enterprise IT administrators have a new wireless tool that can be leveraged for a wide variety of applications that were not previously possible," added CommScope's Lindholm.
Integration of the Ruckus CBRS portfolio with Microsoft Azure's networking and edge connectivity solutions will now enable enterprises to successfully address challenging and critical use cases with dedicated, secure, ultra-high-quality private LTE networks.
Ross Ortega, Partner PM, Microsoft Azure Networking concluded, "The Microsoft Azure-based private LTE solution builds on decades of Microsoft enterprise success stories. In collaborating with CommScope and Metaswitch, we see opportunity to enable IoT applications and take advantage of the security, latency and bitrates provided by private LTE networks for our mutual customers."