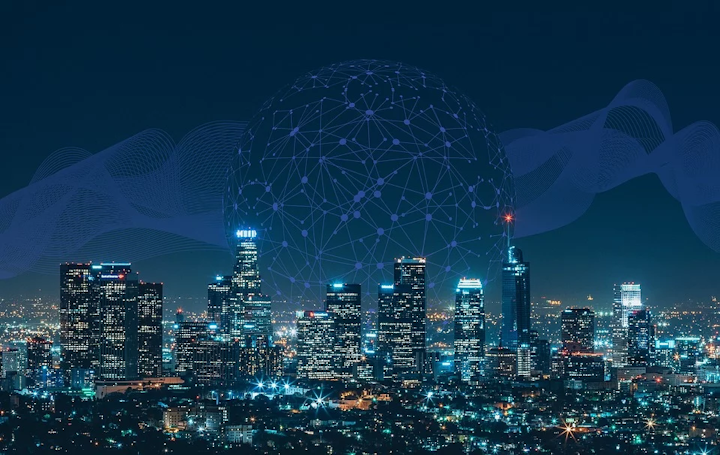 Pixabay/Tumisu
Integrated Device Technology, Inc. (IDT - San Jose, CA), a wholly-owned subsidiary of Renesas Electronics Corp., has released its newest RapidWave product, the RWM6051, a millimeter-wave (mmWave) modem for customer premise equipment (CPE) intended 5G fixed wireless networks. The RapidWave products operate in the unlicensed spectrum, permitting any wireless carrier, wireless ISP, or cable operator to quickly deploy a mmWave fixed wireless network that supports expanded bandwidth.
"CCS Metnet 60G mmWave CPE leverages critical technology from IDT's RapidWave products to deliver multi-gigabit performance even in challenging high-interference environments," asserts Martin Harriman, executive chairman at CCS, a provider of a next-generation wireless network in London's Square Mile. Harriman adds, "Our successful trials continue to show operators a lower deployment cost model with fiber-like speeds for 4G LTE and 5G small cell backhaul, enterprise and residential Fixed Wireless Access (FWA), smart city, Wi-Fi and CCTV backhaul applications."
IDT notes the RWM6051 feature set provides wireless broadband service providers with an ultra-wideband spectrum of 14 GHz V-band from 57 to 71 GHz to simplify and accelerate network deployments.
"The RWM6051 is a cost-optimized single modem CPE solution derived from the RWM6050 dual baseband modem already deployed in access and backhaul equipment," explains Ronald Jew, senior director and general manager of the PCIe and Standard Products group at IDT. "The combined dual and single modem solution builds an FWA portfolio for OEMs and operators to easily accelerate delivery of affordable multi-gigabit services in compact form factors."
IDT adds that deploying a high capacity, self-organized fixed wireless network utilizing 14 GHz of the spectrum becomes easier via the RWM6051's core technologies, including autonomous beamforming, multiple-carriers-in-channel, link adaption, and co-channel interference mitigation algorithms to simplify frequency and network planning in densely distributed networks.
"[Our] award winning TRX-BF01 leads all RF solutions with full V-band support, including the upper two channels (66 to 71 GHz), enabling opportunities for viable links beyond 1km range," asserted Anders Storm, group CEO at Sivers IMA. "The combined chipset solution with Sivers IMA TRX-BF01 transceiver RFIC and IDT's RapidWave products delivers state-of-the-art performance and is the only 60 GHz solution covering the entire 14 GHz band targeted for license-free 5G infrastructure applications."
In further product testimony, Kenji Nishide, managing executive officer at Fujikura, said, "Fujikura's mmWave communication module incorporates the IDT RWM6051 as the perfect complement to Fujikura's advanced antenna technologies. The module showcases a compact footprint while delivering critical features, such as autonomous link beamforming and adaption, 30 station user support with enhanced scheduling algorithms, and sub-channelization for fiber extension and last mile applications."
The RWM6051 and RWM6050 mmWave baseband modems are in production and available today. Visit www.idt.com/rapidwave to learn more and request samples and demonstration platforms.