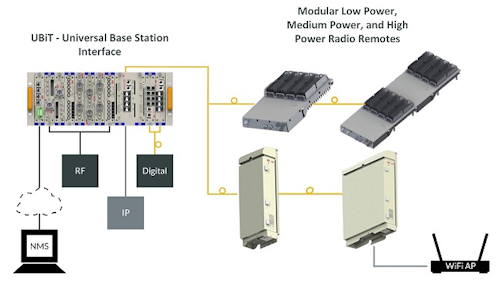 Dali Wireless is the provider of the all-digital RF Router platform, which supports both the public safety and commercial wireless frequency bands and requirements for distributed antenna systems (DAS). The company announced that its newly launched product, Dali Matrix, will be on display for the first time at the 2015 BICSI Fall Conference.

Based on the award-winning RF Router platform, Dali Matrix "allows mobile operators and enterprises to easily upgrade their networks as frequency bands and technologies become available, [enabling] coverage and capacity to be routed to where and when it's needed," asserts Dali.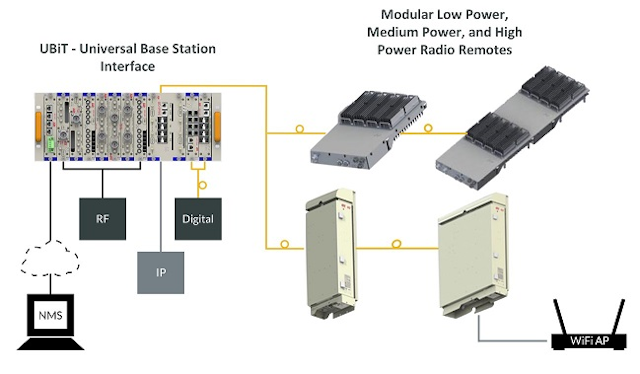 Dali Wireless readies DAS platform extension for 2015 BICSI Fall debut

Dali Matrix 2 Tier platform (Source: Dali Wireless)
Matrix is billed as a simplified 2-tier modular platform designed to offer best-in-class connectivity that helps enterprises support the growing bandwidth demands while balancing the total cost of ownership. According to the company, with the platform's modularity, enterprises and mobile operators can effortlessly scale, expand and upgrade their networks as frequency bands, technologies and requirements evolved and become available, without a major overhaul to the existing network.

"With the exponential growth of data traffic, enterprises are looking at improving in-building coverage and capacity for their mobile users to increase tenancy rate or the number of customers," said product press release from Dali Wireless, describing the Matrix system. "Exponential growth in mobile data traffic is putting a strain on mobile networks globally. In addition, limited spectrum resources and performance requirements of LTE has put hard constraints on the usability of existing systems in traffic hotspots. At the same time, the enterprise market is subject to ordinances and other laws to provide sufficient public safety coverage in buildings for first responders. With the wireless ecosystem evolving at rapid speed, the number of elements for connectivity, including mobile operators, technologies, base station vendors, and frequency bands is overwhelming. This ultimately drives the complexity of network management."

The company contends that organizations can thereby avoid "rip and replace" upgrade methodologies as they seek to "futureproof" their networks. In addition, the Matrix platform can be fully configured and managed by software from any location. The platform's easy-to-use graphical user interface makes the DAS commissioning, installation and monitoring process much more efficient, adds Dali.