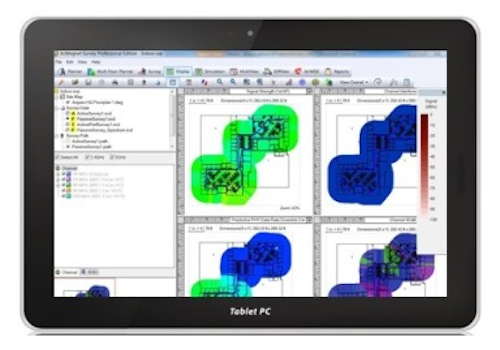 Fluke Networks has announced that it is equipping its AirMagnet Survey Pro/Planner and its AirMagnet WiFi Analyzer Pro with capabilities that the company said will "help organizations optimize their migration or coexistence path to the new 802.11ac technology standard. With new modeling applications, toolkits, and the industry's only 3x3 portable capture and analysis capability, businesses can now leverage the industry's first complete wireless lifecycle solution to design, deploy and troubleshoot 802.11ac networks accurately, quickly and more cost-effectively.
"The AirMagnet tools also enable IT teams to solve 802.11ac network issues correctly the first time, which prevents costly repeat visits and, more important, minimize user downtime," the company continued. The upgraded Survey Pro/Planner will be available later in August, and the upgraded WiFi Analyzer Pro will be available in Q4.
Specifically, Fluke Networks said, the new planning capabilities of AirMagnet Survey Pro (pictured below) will "allow wireless engineers to quickly and easily design an 802.11ac network, including determining the number of APs needed, location, and configuration settings, before rolling out any new infrastructure. This allows IT to estimate budgets before making investments, solidify migration strategies, and ease the potential transition pains … Users can see how they can reuse existing Ethernet and power infrastructure for the new APs, visualize impact of introducing new 802.11ac APs in performance-hungry locations, and then measure and validate true performance delivery, instead of relying on estimates."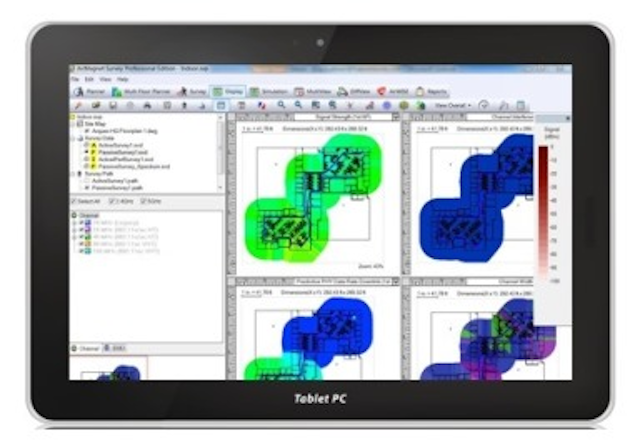 Additionally, forthcoming AirMagnet WiFi Analyzer Pro (pictured below) upgrades "provide a unique toolkit to not only predict the capacity readiness of the network for the new influx of 11ac APs and clients, but also to identify the root cause of poor connectivity performance for any conversation in the network," the company explained.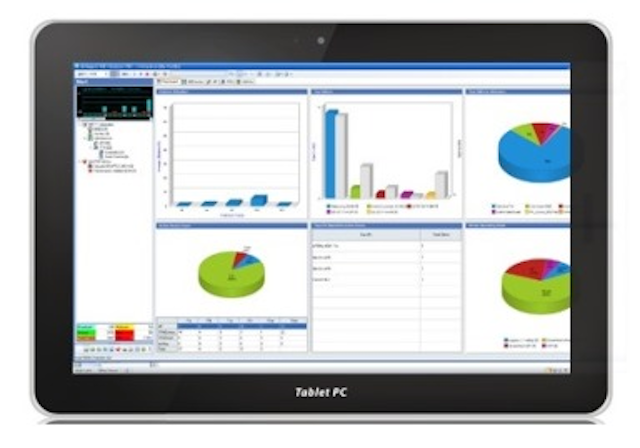 When introducing these new capabilities, Fluke Networks claimed to be the first provider of "a portable analysis tool to support monitoring and troubleshooting enterprise-grade 3x3 80.211ac APs. Using the new Fluke Networks 802.11ac 3x3 capture and analysis wireless adapter, or the Apple MacBook Pro's built-in 802.11ac 3x3 adapter, with the AirMagnet WiFi Analyzer Pro, IT teams won't miss any traffic and can solve any problem in an 11ac network." It added that this capability also allows organizations to avoid the system issues associated with troubleshooting from a fix AP in the ceiling, or from providing only a single-sided AP-centric view for performance measurements. The tools abilities also enable organizations to locate threats, classify them, and record the details of unauthorized conversations as forensic evidence, Fluke Networks concluded.