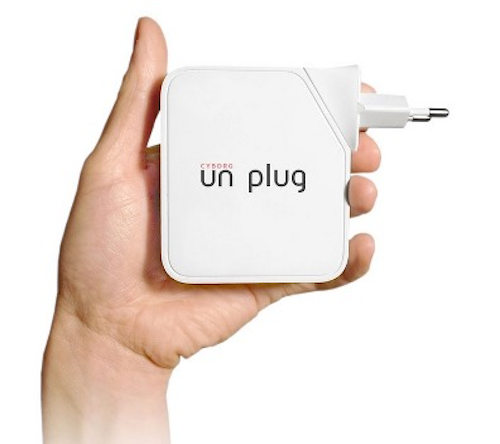 Cyborg Unplug is a device costing $50 to $100 that its creators describe as "a wireless anti-surveillance system for the home and workplace," which "detects and kicks devices known to pose a risk to personal privacy from your local wireless network, breaking uploads and streams. Detected devices currently include: Google Glass, Dropcam, small drones/copters, wireless 'spy' microphones and various other network-dependent surveillance devices."
The product's development was led by Glasshole writer Julian Oliver and, according to the device's website, Cyborg Unplug "is developed in shared spirit with the Stop The Cyborgs campaign … Whether business office, restaurant, school or nightclub, it's your territory and your rules, so make it harder for those that seek to abuse it," the site continues.
The device will be available for preorder beginning September 30.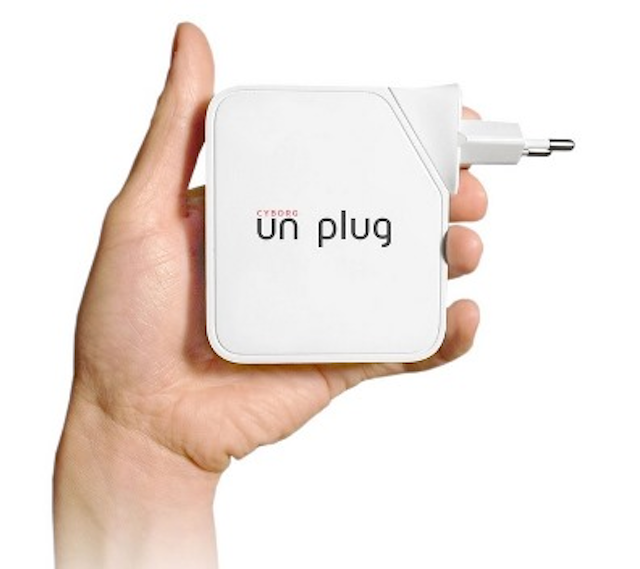 In a frequently-asked-questions segment, the site addresses the issue of why such a device would be needed if a wireless LAN is password-protected: "Cyborg Unplug isn't designed for use in those cases where there is already strict control over who uses the local wireless network. Rather, it's for those with networks used by many people (school, office, library, bar, café) that either give out the password or provide an open network.
"Wireless devices used to spy and stream images/video/audio/data to the Internet using that network (Territory Mode) or via any network (All Out Mode, which includes tethered connections to phones) will be detected. An alarm is then signaled and the detected device is disconnected by Cyborg Unplug. Please note that no encryption of any kind is a hindrance to the detection and disconnection of wireless (WiFi and Bluetooth) devices by Cyborg Unplug; it operates at a level below the IP network (specifically at Layer 2 of the OSI stack)."
That FAQ information also addresses the legality of using the device, including the implications for using the Cyborg Unplug in either mode—Territory or All Out. On whether or not the device is a jammer: "No, not in any stretch of the word. A jammer disrupts all signal within a given (radio) band by flooding it with noise. Cyborg Unplug does not do this. Rather, it detects and targets a specific device and disconnects (only) it in turn by sending the same, legal, de-authentication packets a router sends when it disconnects a device."
On the legality of using Cyborg Unplug: "It is perfectly legal to block certain devices from using a network you control and administer. Some wireless routers allow an administrator to create blacklists, although generally they are limited to specific devices rather than an entire product. Cyborg Unplug is just as legal, differing only in that it takes a 'direct action' approach to wireless defense—a detect-and-disconnect routine, alarm system and an automatically updated list of devices able to be banned … Cyborg Unplug can be operated in two modes. The recommended mode is Territory Mode, disconnecting target devices from selected network(s) owned and operated by the user. The other mode is All Out Mode, which disconnects all detected target devices from any network they are associated with, including paired connections with smartphones. Please note that this latter mode may not be legal within your jurisdiction. We take no responsibility for the trouble you get yourself into if you choose to deploy your Cyborg Unplug in this mode."
BetaBeat report Jack Smith IV wrote about the device on September 9 and in doing so, reminded readers of the FCC's stance on such matters. Smith quoted the FCC as follows: "We remind and warn consumers that it is a violation of federal law to use a cell jammer or similar devices that intentionally block, jam, or interfere with authorized radio communications such as cell phones, police radar, GPS and WiFi."
You can read Jack Smith IV's full story on Cyborg Unplug here.