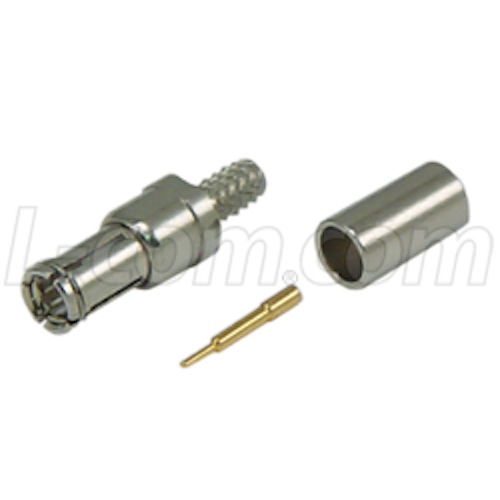 L-com announced that its will now be offering TS-9 plug crimp connectors as well as two new HyperLink range extender antennas which feature TS-9 connectors. The TS-9 crimp connector is a small coax connector that is commonly used with cellular phone products and not generally found among large wireless distributors, notes the company.

Shown below, the L-com 50 Ohm TS-9 coax connector, ATS9P-1100, is a TS-9 plug crimp connector that is designed for use with a low-loss 100-series cable such as L-com's CA-100. It can also be used with RG316, RG188 and RG174 cables. It features nickel-plated brass construction for maximum durability. In addition to being offered individually, the ATS9P-1100 is available through L-com's on-line custom cable configurator for 100-Series low-loss cables.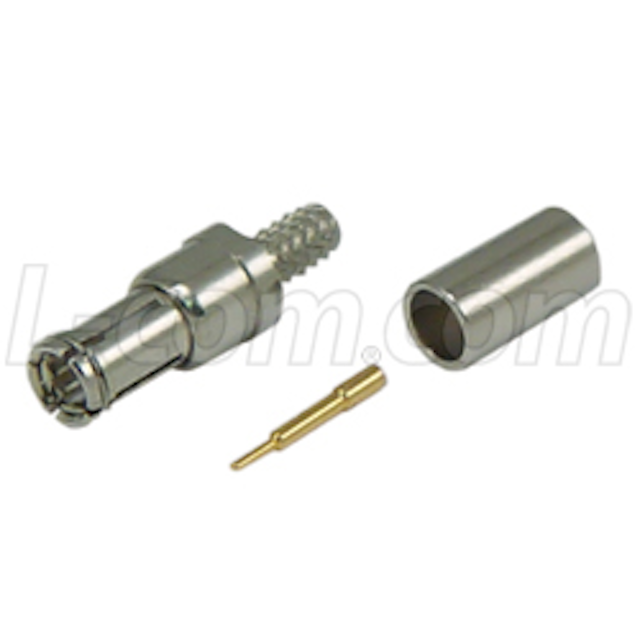 L-com's new HyperLink range extender antennas, RE905U-TS9 and RE1903U-TS9, are suitable for use with 900 MHz cellular products that have external antenna ports and feature the TS-9 connector. These antennas help to increase the range that is typically offered by the internal antennas found in cellular products. Made for both indoor and outdoor applications, the antennas also feature a magnetic mounting system with attached 4-foot cable, as shown below.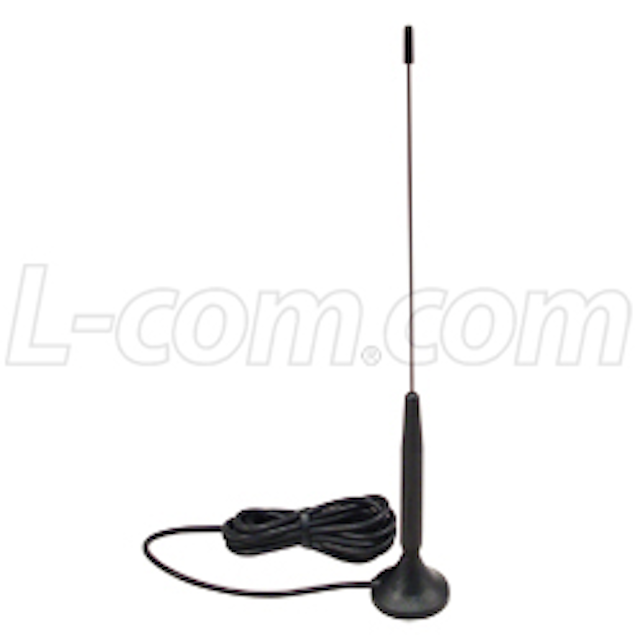 Among a variety of cellular product applications, the TS-9 connector and the range extender antennas can be used with PC cards, mobile phones, wireless LAN products, laptops and more. "Since the TS-9 is typically a hard-to-find connector, we're excited that we can provide a solution for those customers who need it," comments Kenneth Burgner, product manager for L-com.