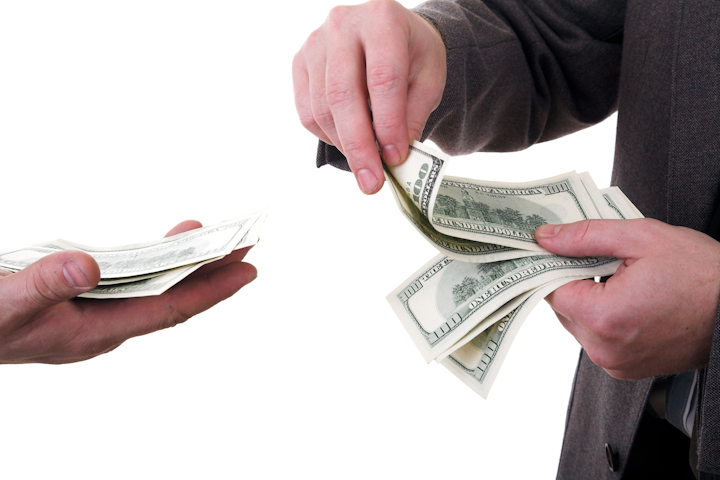 Bigstock
The bidding war between WESCO and Clayton, Dubilier & Rice LLC (CD&R) to acquire Anixter International Inc. has reached a $100-per-share offer by WESCO. That offer comprises $70 per share in cash, 0.2397 shares of WESCO common stock, and $15.89 per share in face amount of WESCO perpetual preferred stock. In an announcement on January 9, Anixter said its board of directors determined this $100-per-share offer by WESCO is a "superior company proposal"—a term previously defined in the course of the bidding competition.
Anixter further explained, "The cash portion of the merger consideration will be increased by up to $2.82 to the extent the value of WESCO common stock consideration, calculated using a volume weighted average before closing, declines below $14.11 per share, providing Anixter stockholders with 20% downside protection based on WESCO's closing price on January 2, 2020. Anixter stockholders would receive the benefit of any increase in the value of the WESCO common stock consideration above $14.11 per share. Based on the closing price on January 8, 2020, the total consideration would be $100.16.
"WESCO has told Anixter that the perpetual preferred stock is expected to be listed on the New York Stock Exchange, will be non-callable for five years and will pay dividends at a fixed rate subject to reset every five years. WESCO has also informed the company that the proposed acquisition of Anixter will not require the approval of WESCO's stockholders."
Anixter added that, according to terms of its existing agreement, CD&R has the option to amend its proposal within five days.
Under the current agreement Anixter has with CD&R, Anixter will be required to pay a $100-million termination fee to CD&R if Anixter's board terminates its merger agreement in order to enter an agreement with WESCO. Anixter said that in such an event, WESCO has agreed to pay the termination fee on Anixter's behalf.
Anixter concluded, "At this time, Anixter remains subject to the CD&R agreement and the Anixter board has not changed its recommendation in support of the CD&R transaction or the existing CD&R merger agreement, or its recommendation that Anixter's stockholders adopt the CD&R merger agreement. There can be no assurance that a transaction with WESCO will result from WESCO's offer, or that any other transaction will be consummated. There can be no assurance that CD&R will seek to negotiate with Anixter or twill make a revised offer."