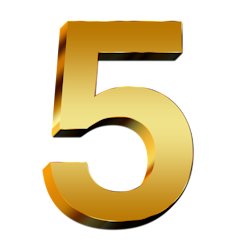 Pixabay/geralt
Here's a roundup of CablingInstall.com's top 5 trending stories of the past week for technical professionals in the structured cabling and information and communcations technology (ICT) fields.
Permanent link adapters test, certify UTP, STP, Cat 5e/6/6a/8.1 cabling
Learn step-by-step how Ideal Networks' VisiLINQ permanent link modules optimize usage of the test equipment manufacturer's LanTEK IV certifiers from patch panel to outlet. The versatile VisiLINQ adapters are suitable for testing and certifying UTP, STP, Cat5e/6/6a/8.1 cabling from the patch panel to the work area outlet. Ideal Networks contends that, as installers can do this without even needing to touch the certifier, "they can work smarter, not harder," saving time whenever certifying copper or fiber cable.
Datacom bonding and grounding applications infographic
As recently provided by Harger, click through to view the company's detailed infographic, which illustrates the grounding and bonding products necessary to keep even the most sensitive information and communications technology (ICT) systems safe.
Fractal's Symphony-SP antenna streamlines stadium 5G installations
Fractal says its Symphony-SP antenna is tailor-made for sector coverage, delivering 2X2 MIMO across the entire sub-6GHz spectrum. "While millimeter wave is getting a lot of attention in 5G, the reality is that sub-6GHz will continue to be the anchor and primary vehicle for ubiquitous high throughput connectivity," contends Fractal's VP of Strategy and Product Management, Petersen Bolvig. "We are not going to get away from the 'antennapocalypse' problem without a radical new approach to sub 6GHz antenna design. This is where our technology provides major benefits."
Multi-layer cell site gateway enables rapid 5G rollouts over existing LTE infrastructure
ADVA bills its FSP 150-XG118Pro as "the edge device that communication service providers and enterprises have been waiting for that delivers risk-free migration to NFV services." Via its advanced demarcation technology and pluggable high-performance server, the FSP 150-XG118Pro enables virtual network functions (VNFs) to be hosted at the edge of the network, and gives communication service providers (CSPs) and mobile wholesale operators a risk-free route to network functions virtualization (NFV), claims the company.
Workplace cabling views: Photos
Our periodic round-up of the most curious ICT structured cabling site work photos, as glimpsed on Reddit's social media photo subcommunities for the trade. Writes one installer of the shot above, "I can't take credit for this. This was at my last gig, and my co-worker was showing me what all was in a 5ESS room. The cable management OCD in me found appreciation for the wrap."
Tweets by CablingTweets