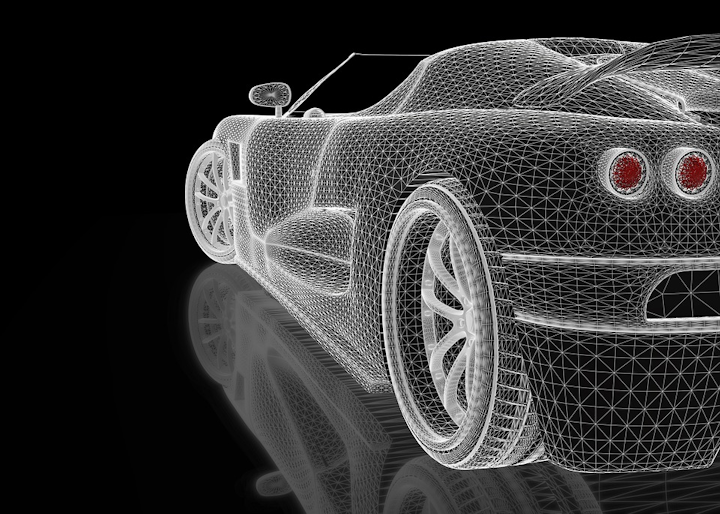 Pixabay/TayebMEZAHDIA
OSR Enterprises and Rosenberger recently announced the companies will strengthen their cooperation related to the integration of Rosenberger's advanced high-speed connectors, cables and harnesses into OSR's central computing platform for vehicles, dubbed EVOLVER.
OSR Enterprises AG is a Swiss based automotive Tier 1 supplier founded in 2011, with Research and Development centers in Switzerland and in Israel. The firm's R&D team is comprised of some of the world's leading researchers, developers, artificial intelligence and cybersecurity experts. OSR has developed EVOLVER, described as "a multi-domain AI brain for vehicles with an advanced architecture, high processing power and AI capabilities that provide the technology for ultra-smart, autonomous and securely connected vehicles."
RELATED:  IEEE standard amendment targets demand for greater than 1 Gb/s automotive Ethernet
OSR notes that the exponentially growing amount of data generated by the EVOLVER in vehicles, requires sophisticated electronics architecture, as a delay in transmission and data processing can be life-threatening to car passengers and other participants in road traffic. Now OSR Enterprises AG and its partner supplier Rosenberger will strengthen their cooperation by providing OSR's customers with an advanced hyper-connectivity platform for the next generation of securely connected vehicles.
Per OSR, "The EVOLVER in its 3rd generation is a scalable, uniquely adaptable, configurable, heterogenous solution that consolidates the electrical and electronic (E/E) architecture of the car. Designed from the ground up, the EVOLVER's multi-layered hardware- and software-based security provides not only cybersecurity for the entire car, but also enables privacy and data protection for its occupants. Individual requirements and specifications are paramount to OSR, therefore each customer is provided with a tailored solution."
OSR is convinced that the challenges in the automotive industry require technological partnerships and a holistic approach. OSR's leadership in centralized computing, combined with Rosenberger´s credibility in high-performance connectors, cables and harnesses, now optimally addresses the requirement of processing rapidly growing volumes of data from cameras, sensors, navigation systems, in-cabin monitors and external sources, such as other vehicles, traffic lights and infrastructure, assert the companies.
MORE NEWS:  Molex takes 2018 Chicago Innovation Award for Automotive Ethernet Platform
Rosenberger was founded in 1958 and is one of the world's leading manufacturers of impedance-controlled and optical connectivity solutions. The family-owned company designs and manufactures a variety of standardized and customized high-performance connectivity solutions in high-frequency, high-voltage and fiber-optic technology for mobile communication networks, data centers, test and measurement applications, automotive electronics and electro-mobility.
"The EVOLVER redefines the electrical and electronic architecture of a vehicle. That's why we rely on solid, advanced and forward-thinking partners who have many years of credibility in the automotive industry, are able to realize ultra-fast development cycles and have the ability to scale quickly for high quantities," commented Nir Elron, OSR's chief business development officer. "This combination and mind set are mandatory, but not commonplace. We find Rosenberger truly meets those requirements. It's part of their engineering DNA and choosing their quality products for the EVOLVER will be beneficial to our customers in the auto industry. It is one of OSR's maxims to maintain agility and flexibility and liberate the car makers from limitations of low bandwidth, closed and restrictive systems."
"Since 2000, Rosenberger has proudly set new industry standards for high-speed data transmission for various telematics applications in automobiles, e.g. for autonomous driving and driver assistance systems," added Gregor Reiner, executive vice president, Rosenberger Automotive. "Because we are an integral part of our customers' value chains, we develop products and systems that help them improve day after day. Shaping technology for the future is deeply rooted at Rosenberger and we are excited to contribute to OSR's leadership role in the transition of vehicle's E/E architecture to a centralized computing architecture. The collaboration of our engineers with the highly specialized OSR experts also in Tel Aviv enables both companies to work focused intensively on complex tasks and to generate solutions very fast."