45-degree angled Ethernet cables
New products from L-com.
Jun 5th, 2014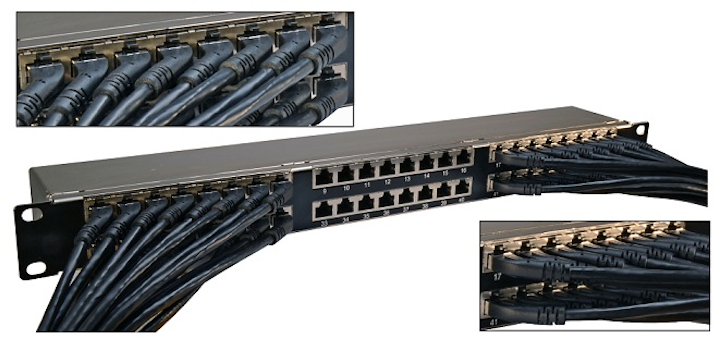 L-com is now offering 45 degree angled Cat 5e and Cat 6 Ethernet cables in both shielded and non-shielded versions. The new cables compliment L-com's existing 90 degree Ethernet cables, adding a professional look with efficiently organized cable exits.

The new Ethernet cables will be particularly beneficial for IT departments that utilize high density patching of Ethernet cables, says the company. The new products' patent-pending design reduces cable stress and provides patch cables that have a clean appearance without restricting access, adds L-com. Notably, the new cables are available in a variety of colors, including: blue, black, gray and red, to allow IT professionals to distinguish between different cable functions and avoid the use of difficult-to-read labels. The 45 degree cables are also available in five cable length variations of: 1, 3, 5, 7 and 10 feet.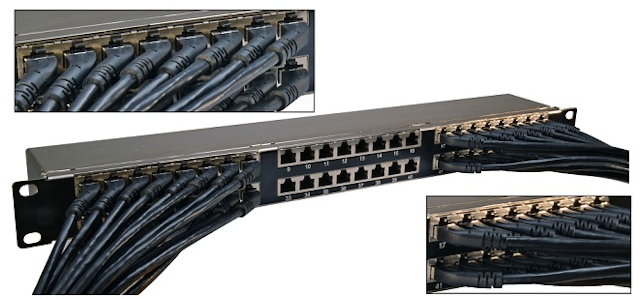 L-com says its exclusive 45 degree design efficiently transitions network cabling to the rack sides. The 45 degree angled patch cables also feature a specialized channel separator and load bar for improved Cat 5e and Cat 6 performance. The angled, low profile cables also make it easy to horizontally stack connectors. Both left and right orientations are available, and all stock options are left or right angled to a standard straight RJ45 connector.

"This product is simply the neatest data center cabling solution I've seen," asserts Nick Nash, VP of Information Technology for L-com. "When used with the high density Ethernet ports that are common on switching gear and patch panels, these cables will be easy to latch or unlatch. This will help to eliminate human error when removing plugs from ports. I've decided to deploy these cables in all L-com data centers."