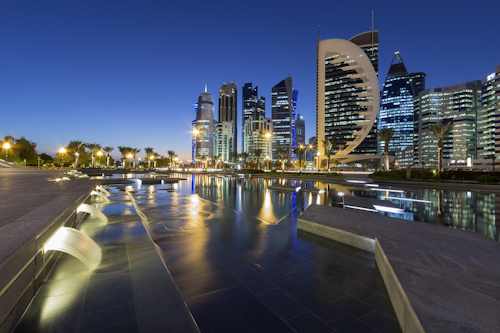 Pixabay
The  latest industry analysis by technology research and advisory firm Technavio projects the global data center storage market to grow to USD $107.44 billion, at a CAGR of 28% from 2019-2023. The firm's new report segments the market by deployment (SAN systems, NAS systems, and DAS systems) and geography (North America, Europe, APAC, South America, and MEA).
The firm says the MEA region is anticipated to witness the fastest data center storage market growth during the forecast period.
According to the analysis, this growth can be attributed to the increase in installation of data centers in the Gulf Cooperation Council (GCC) countries. (Chartered in 1981, the GCC is a regional intergovernmental political and economic union consisting of all Arab states of the Persian Gulf except Iraq. Its member states are Bahrain, Kuwait, Oman, Qatar, Saudi Arabia, and the United Arab Emirates.)
Growing investments in the fintech sector and smart city initiatives are also boosting the demand for new hyperconverged data centers in the region, says Technavio. "Thus, the increasing deployment of data centers will positively drive the data center storage market in MEA during the forecast period," continues a report summary. 
Companies cited by the report as major players in the data center storage market include: Dell Technologies Inc.; Hewlett Packard Enterprise Development LP; Huawei Technologies Co. Ltd.; IBM Corp.; and NetAPP Inc.
Learn more at technavio.com.