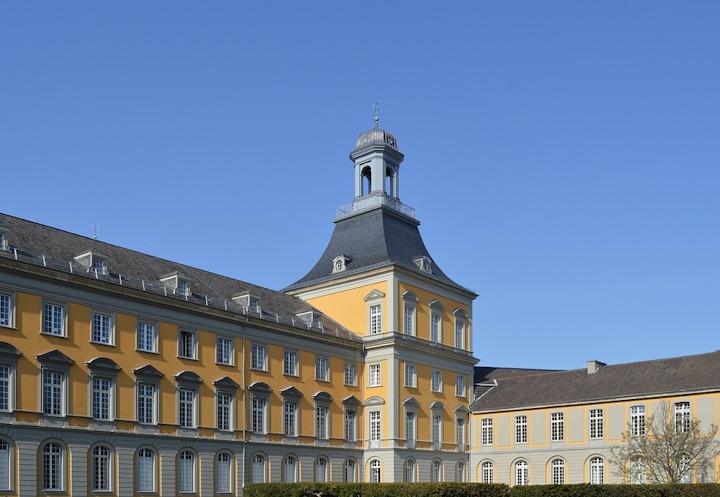 Pixabay/Marisa04
In July 2019, Eaton became the newest member of the INC Invention Center, located on the campus of RWTH Aachen University in Bonn, Germany, with additional subsidiaries in Munich and Hong Kong. Uniting experts from both industry and academia, the center says it aims to rethink technology and innovation management to meet the challenges of today's highly digitalized, rapidly changing world—enabling members to keep pace with new developments.
The INC Invention Center was founded in 2014 by an association of enthusiastic technology and innovation experts from the Fraunhofer Institute for Production Technology IPT and KEX Knowledge Exchange AG, as well as RWTH Aachen University's Laboratory for Machine Tools and Production Engineering and TIME Research Area.
Today, the center's members include leading companies from a wide range of industries, such as Bayer, Procter & Gamble, Thales, Thyssenkrupp, 3M, BASF, Daimler, ZF, Continental, Busch-Jaeger,   and Voss. This roster offers members access to a broad spectrum of knowledge and capabilities, from automotive engineering to Industry 4.0. In addition, the center includes academic experts with decades of experience in developing methodologies and strategic roadmaps to make innovation more efficient and practical.
As an INC Invention Center member, Eaton is now able to exchange knowledge, expertise and best practices with this large network of external technology and innovation experts. The company notes that, as this knowledge-sharing takes place at a broad and pre-competitive level, it creates no risk of disclosing specific intellectual properties, or other sensitive information.
Eaton's Industrial Controls and Protection Division (ICPD) in Bonn, Germany, is acting as the company's liaison with the INC Invention Center. The team will enable Eaton's wider business to learn from and help shape the latest methodologies for developing technology and innovation processes. The ICPD team has access to inside knowledge from the center's innovation projects, as well as free attendance at its regular Technology and Innovation Management (TIM) conferences. Eaton can also choose to contribute to specific consortium projects actively or passively, as well as receiving ongoing market reports and the opportunity to join discounted training sessions.
Eaton's ICPD engineering manager for Innovation & Technology, Georg Reidt, is the main point of contact for all inquiries into the company's participation at the center. He comments, "We're thrilled to join the INC Invention Center and look forward to attending the next two-day TIM conference in November. As a member, we can broaden our thinking with access to a huge external network of technology and innovation expertise, while also helping to improve industry best practices and support specific technical projects. It's a fantastic opportunity to be on the cutting-edge of new developments."
Part of Eaton's Electrical Sector business, the ICPD team is focused on the development, production and sales support of the company's Industrial Control, Automation and Protection products, software and systems that major machine and plant manufacturers rely on worldwide. The Eaton ICPD team at the center in Bonn is now building its knowledge base to help communicate insights between INC Invention Center members and different Eaton divisions. In the future, the team will also develop proposals for partner projects with other members.
Joergen von Bodenhausen, senior manager for Government Programs at Eaton EMEA, concludes, "This new membership offers tremendous benefits. With access to the INC Invention Center's breadth of expertise, we can create greater, more immediate opportunities for ourselves and our customers. As a member, we're well-positioned to develop new solutions and ways of working that advance power management innovation, as well as benefit from the center's ability to gain German and European government funding for R&D projects."
For more information, visit Eaton.com.