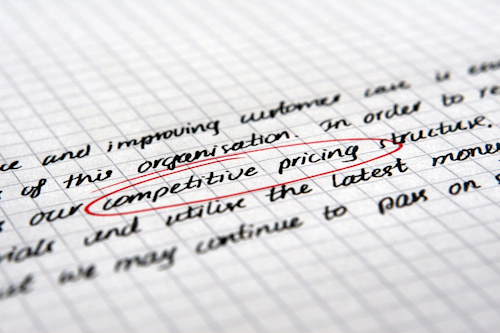 Pixabay/Robert-Owen-Wahl
By GEOFF LAYCOCK, Partfiniti -- In this age of instant access, creating a bill of materials (BOM) for parts numbers and pricing should be effortless and fast. But it's not! Searching for manufacturers' part numbers, cross checking, sending the initial BOM out for pricing, and waiting to combine it all into the final bid is the current, cumbersome multi-step process.
There's a simple solution. Partfiniti, a SaaS provider, can help contractors and their supply chain partners save over 80% of the time and money currently spent, with a BOM builder that requires only a few keystrokes. The Partfiniti application eliminates the guesswork in finding accurate part numbers, and delivers instant quotes from distributors -- which gives sales teams an advantage over the competition by providing immediate RFQ responses. 
Here's how it works. Partfiniti contains a database with billions of part numbers from all major ICT manufacturers of cable, connectivity, cable management and support, and even IB applications such as security cameras, access control, etc.  
Once the specific manufacturers and products are selected, the BOM is created and sent to the user's selected industry distributors, and within minutes a price list is generated. Partfiniti's price list management tool allows the user to set up specific parameters and stores them for later access. In addition, labor estimates can be included, giving the user the upper hand over their competitors. 
The Partfiniti system has three basic parts for three different audiences – the Partinator for manufacturers, the Kwotinator for distributors, and the BOMinator for contractors.   
The Partinator is a smart part number and pricing configurator that also integrates product literature such as specification sheets. The Kwotinator is a customized interface for distributors which includes customer quoting tools, vendor RFQ tools, part number configurators, bill of materials tools, lead time and price list management tools, and inventory monitoring. The BOMinator allows contractors to provide an RFQ to and from vendors and also can compare these, as well as gaining centralized access to technical information.   
All RFQs, BOMs and pricing can be imported or exported into or from customized Excel spread sheets. All three of the systems have an integrated messaging feature, so that with one click, BOMs and pricing can be shared.   
This tool has been perfected since its inception 10 years ago. Users have been amazed at how quoting has become effortless, while at the same time communications between all parties are now streamlined. We are currently launching Partfiniti Version 2 this Fall, which will make creating a BOM even faster. 
To learn more, visit https://www.partfiniti.com/ or contact Partfiniti's president Geoff Laycock directly at (703) 439-9873 (cell) or email gplaycock@partfiniti.com Ask to meet for a private demo at the 2019 BICSI Fall Conference at the Mandalay Bay Convention Center in Las Vegas, from September 30-October 2.