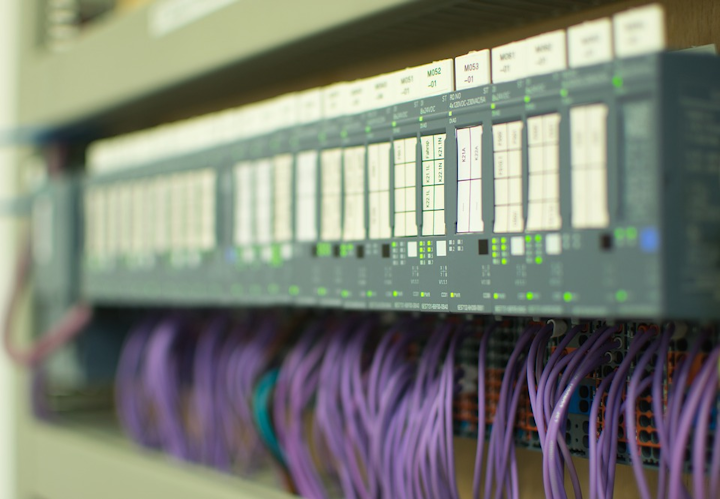 Pixabay/McRonny
A recent technical application guide composed by Cisco, Panduit and Rockwell Automation describes how "Converged Plantwide Ethernet (CPwE) is the underlying architecture that provides standard network services for control and information disciplines, devices, and equipment found in modern industrial automation and control system (IACS) applications."
As explained by the document's introduction, "CPwE is a collection of tested and validated architectures that are developed by subject matter authorities at Cisco, Panduit, and Rockwell Automation that follow the Cisco Validated Design (CVD) program."
The brief adds, "The content of CPwE, which is relevant to both Operational Technology (OT) and Informational Technology (IT) disciplines, consists of documented architectures, best practices, guidance, and configuration settings to help manufacturers with design and deployment of a scalable, reliable, secure, and future-ready plant-wide industrial network infrastructure."
The authoring companies emphasize that connections within a CPwE architecture can take many forms including copper cabling, fiber-optic cabling, and wireless connectivity. The application guide at issue provides direction for the fiber-optic cabling used in a CPwE architecture.
As emphasized by the document, "Resilient plant-wide network architectures serve a crucial role in helping to maximize overall plant uptime and productivity. The CPwE architecture provides standard network services to the applications, devices, and equipment in modern IACS applications and integrates them into the wider Enterprise Zone via an IDMZ [industrial demilitarized zone]."
The guide's authors conclude that "successful deployments of CPwE architecture depend on a robust physical network infrastructure design that addresses environmental, performance, and security challenges, drawing upon proven best practices from OT and IT disciplines. Fiber-optic cabling is a key portion of the infrastructure in a CPwE architecture."
View/download the application guide.
[Ed. Note. -- The application guide described above can be viewed as an extension to the larger Cisco and Rockwell Automation CPwE document, 'Deploying a Resilient Converged Plantwide Ethernet Architecture Design and Implementation Guide' (View/download)].
Below, Rockwell Automation's Gregory Wilcox outlines the advantages of the Converged Plantwide Ethernet (CPwE) program, which encompasses best practices, recommendations and reference architectures to help companies successfully design and deploy a future-ready plantwide network infrastructure.