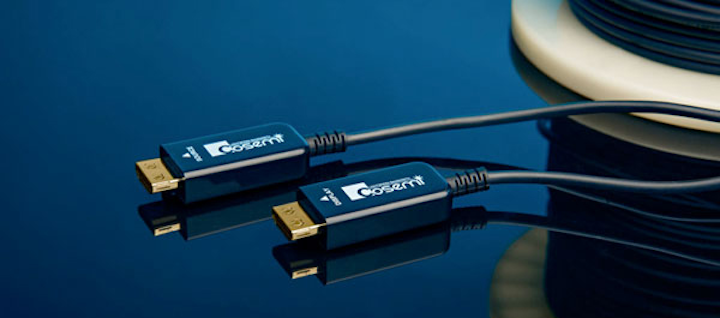 Cosemi
Cosemi's OptoHD2.0 cables support high definition (1080p) and ultra-high definition (4K and 8K) videos, deep color (48-bit), 3D and multi-channel digital audio on a single cable at up to 100 meters distance.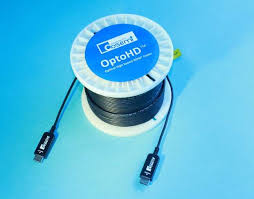 Cosemi
RELATED:  Cosemi's 18G HDMI All-Fiber dongle enables 4K/8K video
Source applications for the optical HDMI cables include computers, Blu-ray/DVD, set-top boxes, phones/tables and digital cameras. Display applications for the OptoHD cable may include AV receivers, TV monitors, digital signage, medical, and industrial uses.
"For the user, the cable acts just like a passive plug-and-play HDMI cable," states Cosemi. 
The OptoHD2.0 cable is standalone and does not require power. The EMI/RFI resistant cable supports ARC/HEAC technologies as well as 3D displays.
As further noted by the manufacturer, "Standard passive high-speed HDMI cables cannot carry 4K video much further than 8 meters. Utilizing fiber optics, the OptoHD2.0 cables provide full signal integrity over a 100m distance and offer future-proof bandwidth for the next generation of video displays."
RELATED:  Cosemi launches active optical cables for home, enterprise and cloud applications