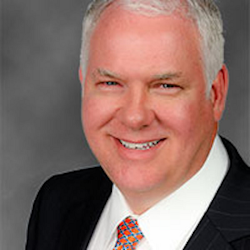 Welcome to Part Two of Cabling Installation & Maintenance's recent interview with Harry Smeenk, SVP Technology Programs at the Telecommunications Industry Association (TIA). In Part Two of the interview, CablingInstall.com senior editor Matt Vincent inquires about 5G and Internet of Things adoption, and what these technologies will mean for the emerging market for smart buildings.
CablingInstall:  There's a lot of buzz surrounding 5G and Internet of Things adoption, in terms of what it's really going to mean for ICT contractors, designers, and installers. Anything you'd like to say on that in a general sense?
Henry Smeenk, TIA: So we've taken 5G and IoT, and network evolution and next-generation networking, and we've put those into use-case examples. So for instance, the evolution of the data center is evolving now to edge data centers, so we have a working group that's taking and building a standard specifically for edge data centers, and these too will have a rating, similar to the TIA-942 for full data centers, and there'll be an inspection and audit process for that. Edge data centers are key. It's our belief that you'll require edge data centers for 5G -- you don't need 5G for edge, you need edge for 5G.
We're also working a smart buildings use-case. We look at a smart building as a fully integrated, fully connected community. So we know of well over 30 different technologies from a wireless standpoint today that can coexist in a building. Lora, WiFi, Bluetooth, LTE-U, LTE-M -- the list goes on and on. How do we know which ones of those interfere with each other? Like the old days when we put our cellphone next to the TV? We're doing testing actually in labs, where we're testing all of those technologies to be able to say, you can't put this device next to that device within 10 feet, because it will cause interference.
SEE:  TIA and UL showcase smart buildings collaboration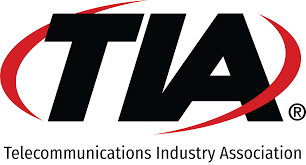 But also with smart buildings, we are moving to an assessment certification program to measure how smart a building is -- to answer, similar to the TIA-942 data center certification program, is this a Level 1, Level 2, Level 3, Level 4 smart building? That program has been developed with our members; we're actually now rolling that out in test mode with some friendly members who are validating the content. And that program will actually roll out the first part of next year on a widescale basis.
You know, 5G impacts a building significantly because the in-building penetration actually becomes worse, not better. So that requires a building, or building owners, to provide other solutions -- which could be DAS, which could be small cell, etc. IoT networks being built in smart buildings require private networks, [which] are, for all intents and purposes, edge data centers. So that's how we're bringing it all together in those use-cases.
CablingInstall:  How about on the industrial side, for IoT industrial automation and plants, are there any special initiatives there that the TIA is working on?
Henry Smeenk, TIA:  We definitely see IIoT and Industry 4.0 as key, and the movement towards 5G will really open up, in manufacturing and industry, the use of wireless. Because today, even there with 4G, they're still a little skeptical with mission-critical items to not have that hard-wired. But you're starting to see the trend where they're believing in 5G capability, and can put mission-critical items on that [technology.]
CablingInstall:  Does the TIA have a solid bead on how many smart buildings there are currently, and what their distribution is in terms of the rating scale?
Henry Smeenk, TIA:  We are literally rolling that program out as we speak. The number of audits completed to date have been a handful. What we're seeing is that most buildings today are not smart buildings -- there've been some optimized for energy efficiency and giving back to the environment, but they're less than one percent worldwide.
Ultimately our vision is that if you treat the building and the connectivity and the networking as the fourth utility, then you've built a platform where you now can start building applications off that platform -- the Building as a Service. And you've got your next uber-type applications -- we don't know what they are, but we know they're coming -- that are all about the quality of experience for the tenant and for the occupant. And that drives people to buildings that are smart, versus buildings that are not. You can get increased rental values, and their property is more valuable when they go to resell.