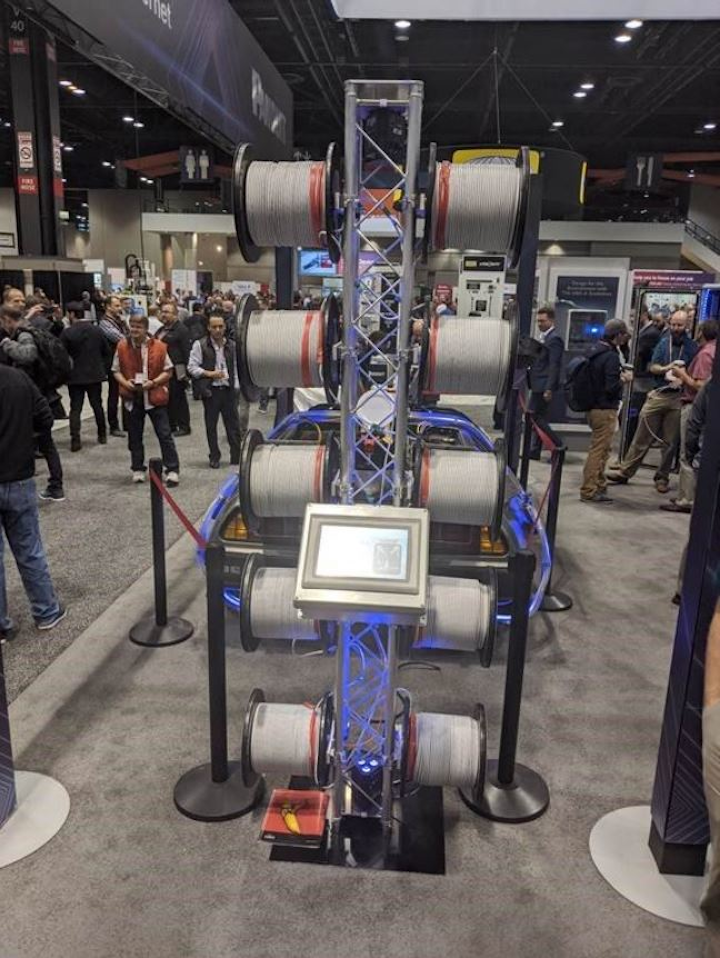 Fluke Networks
At the Rockwell Automation show in November, Fluke Networks demonstrated a prototype single pair Ethernet (SPE) adapter for its DSX-8000. "This adapter is being made in very limited quantities and is currently only available to industrial automation and cabling manufacturers for their use in labs," Fluke Networks said. "But given that it's very likely that SPE will become widely adopted, it will eventually be of interest to nearly anyone responsible for installing or troubleshooting cabling.
"SPE is making waves in the industrial-automation world as a potential replacement for fieldbus architectures."
Theo Brillhart, one of Fluke Networks' representatives to TIA, ISO and IEEE committees developing SPE standards, addressed the following points about SPE.
Why does the world need Single Pair Ethernet? The ball got rolling with industrial automation companies including Rockwell, Johnson Controls, Siemens, and Philips. They were looking for a cost-effective way to replace multiple fieldbus architectures with a homogeneous network. Another term you might hear is 'Advanced Physical Layer,' which is built on SPE.
Will SPE be limited to the automation world? Not at all. SPE looks like it will move beyond the factory to find a home in building automation and the Internet of Things. Most of the 'things' are going to be low-cost devices such as door locks, thermostats, and card readers. It doesn't make sense to spend $250 running a four-pair cable to a $25 'thing.' SPE can also provide power to these devices, which gives it a big advantage over WiFi and AC wiring in a lot of cases. You don't want your locks to stop working when the batteries die.
So how does it work? Industrial actuators and sensors don't require much bandwidth. So SPE is designed to provide 10 Mbits/sec, which is plenty for industrial control and most 'things.' The IEEE has just ratified the 802.3cg standard, which includes two versions of SPE: 10Base-T1S (for short reach), supporting runs up to 15 meters and 10Base-T1L (long reach) that can run beyond 1000 meters.
You can read the full Q&A with Theo Brillhart on Fluke Networks' Cabling Chronicles blog here.