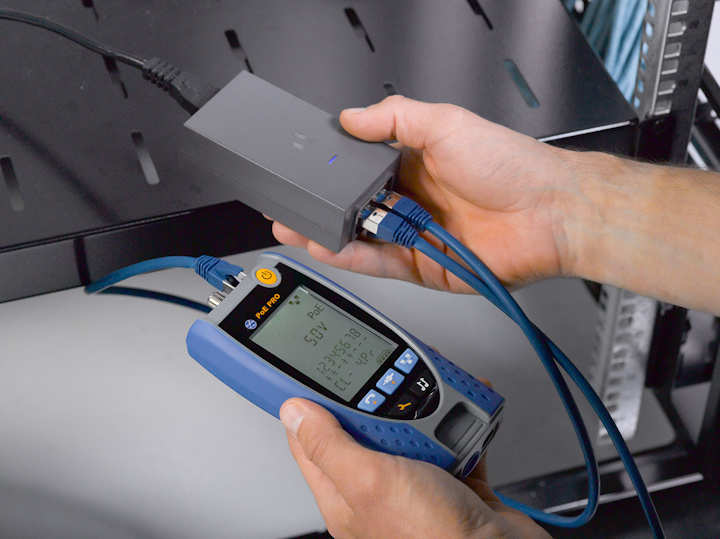 Ideal Networks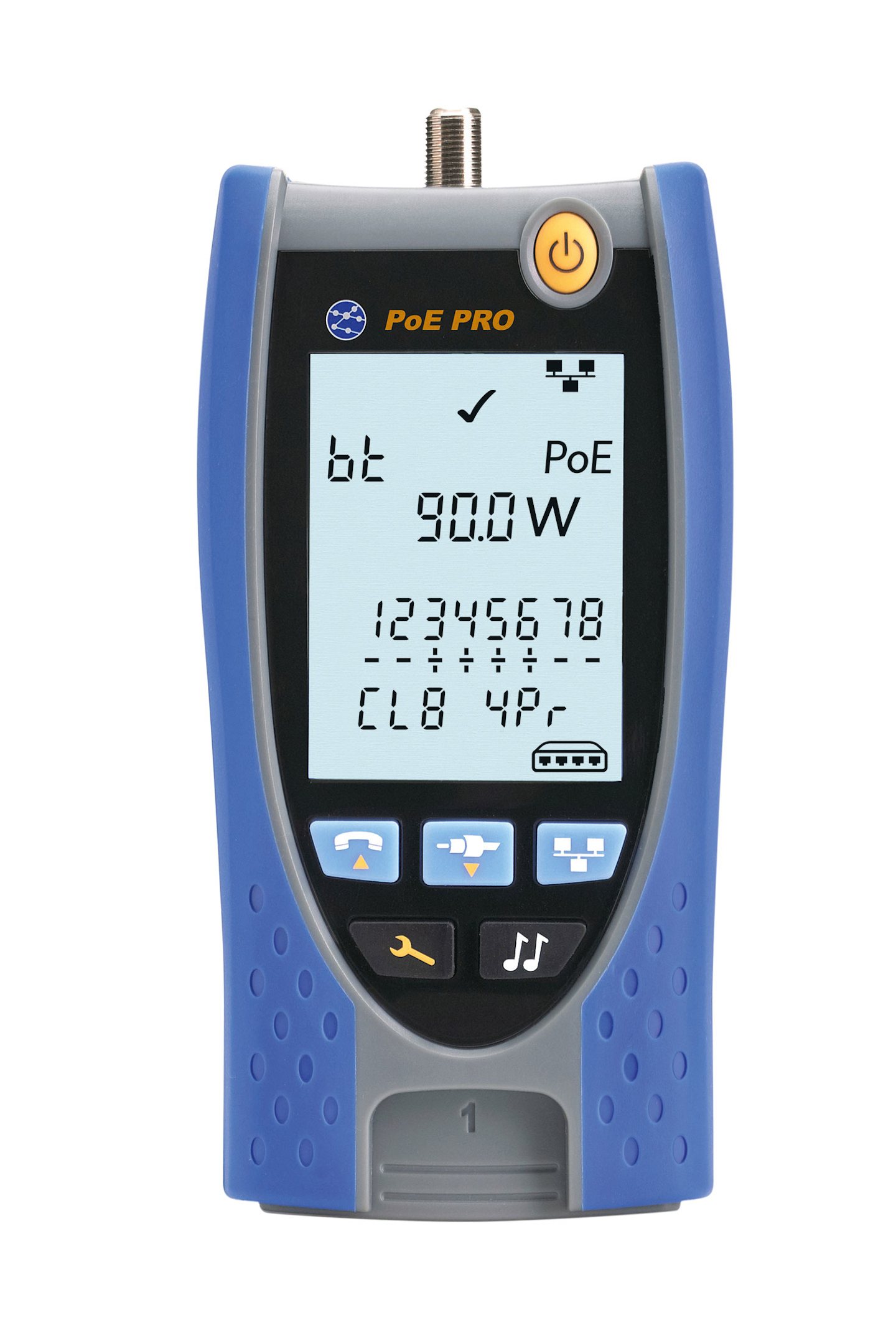 Ideal Networks' PoE Pro testerIdeal NetworksTo ring in the new decade, IDEAL Networks is urging electricians to master new skills and equipment now to cope with the growing use of Power over Ethernet (PoE) in intelligent lighting applications. In particular, the manufacturer contends that its PoE testers can help electricians to cost-effectively conduct quick, accurate PoE validation, eliminating guesswork while getting the job done faster.
"In just a few short years the use of PoE has migrated from IT devices into building systems like lighting, HVAC and access control," observes Tim Widdershoven, marketing director for IDEAL Networks, who adds, "However, the growth of PoE presents issues for electricians, who may have never had cause to work on anything other than traditional electrical cable infrastructure."
As is commonly known, in 2018 a new industry standard, IEEE 802.3bt, was ratified and provides the specifications for PoE equipment to provide up to 90 watts of power to devices over twisted-pair Ethernet cabling. This amount of power combined with high-efficiency LED light fixtures makes PoE lighting practical.
"PoE offers clear benefits in many applications, not least that installing just one set of cabling infrastructure is less disruptive and generally more cost effective," continues Ideal's Widdershoven. "So to stay ahead of clients' demands, it's crucial for electricians to learn the necessary PoE testing and troubleshooting skills now."
With 60 to 90 watts of power available, Ideal Networks notes that multiple luminaries or "troffers" can now be daisy-chained from a single port on a PoE Ethernet switch, greatly reducing the total system cost and simplifying the installation.
"Electricians installing or servicing PoE lighting systems need to be familiar with the components of PoE lighting systems to ensure proper operation and easily troubleshoot any problems that arise," asserts Widdershoven. "Even when live, a PoE system is not always energized -- so this means that familiar, standard electrical testing tools cannot be used to test PoE systems."   
Instead, a range of PoE testers is now available on the market, from simple LED voltage detectors (like a neon electrical outlet checker) to testers which measure voltage and power available to the Powered Devices (PD) on a circuit.
For example, the PoE Pro multi-function PoE tester from Ideal Networks, which measures and reports PoE Class, voltage/voltage drop, watts and injector type, makes it easy to see how much power is available. Previously electricians would have needed to understand all the various standards, device power outputs and cable lengths to be sure a device will operate successfully. However, with PoE Pro, instant, easy to read test results are shown on the large backlit screen, up to a maximum of 90W, regardless of cable length, cable quality or other factors.
PoE test equipment, such as IDEAL Networks' PoE Pro, can also be used to highlight issues with cable quality. For instance, electricians may encounter copper-clad aluminium (CCA) cable, which is constructed primarily of aluminium conductors coated with a thin skin of copper. CCA has a much higher resistance than solid copper cable and should not be used in PoE applications, but due to its very low comparative cost, can often be found in intelligent lighting installations.
As well as being an effective PoE tester, the PoE Pro also offers all the features of the IDEAL Networks VDV II Pro LCD cable verifier, so there is no need for two separate testers, helping electricians to keep the cost of purchasing new equipment down.
"The rise of PoE presents electrical contractors with a fantastic opportunity to confidently expand their service offering," concludes Ideal's Widdershoven. "Electricians who are equipped with the right testing tools and a functional knowledge of PoE systems will be able to both ensure that new installations deliver the expected performance and quickly identify faults when troubleshooting."
For more information or to purchase PoE Pro from IDEAL Networks' online shop, visit www.idealnetworks.net.