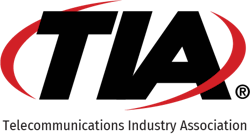 tiaonline.org
On Sept. 25, the Telecommunications Industry Association (TIA) TR-42.7 Engineering Committee on Telecommunications Copper Cabling Systems (568) issued a call for interest for document ANSI/TIA-568.5, titled the Single Balanced Twisted-Pair Cabling and Components Standard.
TR-42.7 is developing a standard to provide specifications for cables, connectors, cords, links and channels using 1-pair connectivity in non-industrial premises telecommunications networks.
The standard will focus on MICE1 environments and will include cabling and component performance requirements and test procedures, reliability requirements and test procedures, as well as guidelines for adaptations to four pair cabling.
Stakeholders may include but are not limited all users and manufacturers of telecommunications cabling systems. TIA is actively seeking participation in this project from the user and general interest communities.  
For more information about TR-42 and how to participate in standards development with TIA, contact the Standards Department at standards@tiaonline.org. 
RELATED:  TIA establishes Single Pair Ethernet Consortium